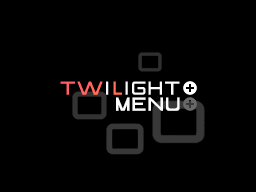 Das TWiLight Menu++ sieht aus wie das DSi-Menü und kann in Verbindung mit NDS-Bootstrap DS-Homebrews und DS-Spiele von der SD-Karte abspielen.
Die "async prefetch" Option wurde entfernt und dafür eine "DSi-Mode" Einstellung hinzugefügt. Diese funktioniert jedoch noch nicht mit SDK5 DSi-erweiterten Spielen (wie Pokémon Schwarz/Weiß 1&2).
Die neue Version von NDS-Bootstrap ist im Download von DSiMenu++ bereits enthalten.
DSiMenu++ Changelog

What's new?
* The async prefetch option has been replaced with a DS/DSi mode option, introduced in nds-bootstrap v0.12.0 (included with this release).
* nds-bootstrap version is now displayed in the settings screen.

Bug fix
* Fixed .nds DSiWare being launched on 3DS, as they do not work.
NDS-Bootstrap Changelog

* DSi mode option has been added! Works with DSi-Enhanced SDK1-4 ROM hacks. It currently doesn't work with SDK5 DSi-Enhanced/Exclusive games (Pokemon BW 1&2, for example), as they'll white screen when used. To use this option, please update DSiMenu++ to v6.2.0.
* Async prefetch has been removed, as it was causing issues with some games.