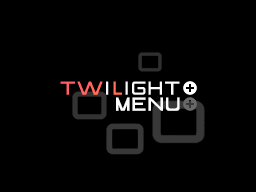 Das TWiLight Menu++ (ehemals DSiMenu++) sieht aus wie das DSi-Menü und kann in Verbindung mit NDS-Bootstrap DS-Homebrews und DS-Spiele von der SD-Karte abspielen.
RocketRobz
Webseite
MIT
11,54 MB
Die zuletzt gestartete ROM kann nun automatisch gestartet werden (was vorher nur auf dem DSi per DSiWareHax funktionierte) und ein Fehler wurde behoben, bei dem die Einstellung zum Setzen der TWL-/NTR-Taktrate vertauscht war. Nur die globalen Einstellungen waren betroffen, also muss nur hier die Einstellung erneut geprüft werden.
* The option where the last-ran ROM is autobooted, now works outside of DSiWarehax.
* Fixed bug where setting TWL clock speed would use NTR clock speed, and vice-versa, by reversing the text order. (Per-game settings menu does not have this bug.)
Please re-set the setting in the settings screen.