Das Jahrzehnt neigt sich so langsam dem Ende zu und das ist eine gute Gelegenheit, die letzten zehn Jahre in Sachen Videospiele nochmal Revue passieren zu lassen! Und hier ist Teil 3 mit meinen Lieblingsspielen aus dem Jahre 2012!
Wichtige Events
Nintendo veröffentlichte die Wii U und Sony versuchte es mit der PlayStation Vita mit dem 3DS aufzunehmen. Böse Zungen behaupten, es gäbe da einen Zusammenhang.
Die Reihenfolge ist zufällig und das beste Spiel steht nicht zwingend ganz oben. Es zählt das europäische Releasedatum.
The Last Story (Wii)
Vom Final-Fantasy-Schöpfer Hironobu Sakaguchi kam 2012 The Last Story für die Wii. Eine richtig schöne Story, ein passender Soundtrack und ein tolles Kampfsystem – was will man mehr?
The Last Story wurde definitiv nicht genug beachtet und das ist sehr schade. Es ist wohl eines der besten RPGs in diesem Jahrzehnt.
Eines der Spiele, die wirklich ein Remaster auf einer modernen Konsole verdient hätten – auch um die Lags zu beseitigen!
Kid Icarus: Uprising (3DS)
Kid Icarus bekam 2012 mit Kid Icarus: Uprising unerwartet ein neues Spiel, dank der gestiegenen Popularität durch Super Smash Bros. Brawl. Die Steuerung empfanden viele als gewöhnungsbedürftig, ich fand sie passend; lediglich die Spitze des 3DS bohrte sich nach längerer Zeit in die Handfläche.
Das beste an dem Spiel ist natürlich der Humor – jeder, der das Spiel gespielt hat, weiß, wovon ich rede! Da bleibt bei der vierten Wand kein Stein mehr auf dem anderen! Ich bin mir nicht sicher, ob der Online-Modus noch gut besucht ist…
Protipp: Der Ständer für den 3DS den es damals dazu gab, eignet sich übrigens besser für das Wii U GamePad oder die Switch.
Pokémon Schwarz 2 und Weiß 2 (DS)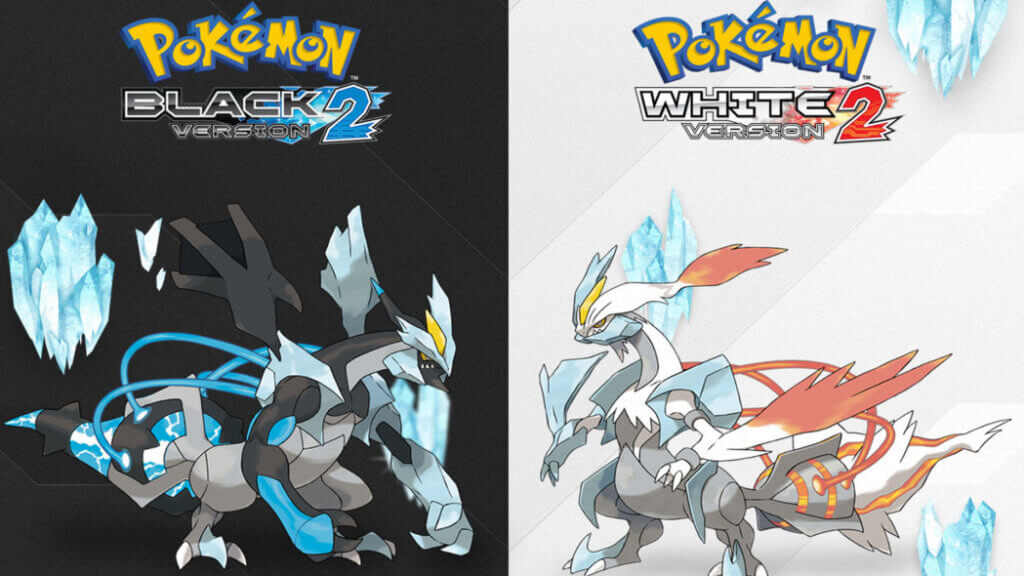 Mein Lieblings-Pokémon-Teil bleibt Pokémon Silber – Teile danach hab ich kurz angespielt und nicht gemocht (bis eben auf SoulSilver). Etliche Jahre später probierte ich Schwarz 2 aus – und war begeistert! Alles ist stimmig und erinnert eher an die alten Pokémon-Teile. Bei den neueren wird man ja leider alle zwei Sekunden mit irgendwas vollgelabert….
Ich kann es schwer in Worte fassen, was mich an Schwarz 2/Weiß 2 fasziniert – eventuell die Region? Die neuen Pokémon? Jedenfalls hab ich erst letztens einen neuen Spielstand angefangen!
Wer eine Flashkarte zur Hand hat und Schwarz 2/Weiß 2 mal (wieder) spielen möchte, sollte per Cheat-Code den schweren Modus und zusätzliche Codes aktivieren, die das Spielerlebnis verbessern (Text sofort erscheinen lassen, Animationen bei HP-Leisten überspringen, etc.)!
Ehrenwerte Nennungen
Final Fantasy XIII-2 (PS3, Xbox 360) (nur zugesehen)
Pandora's Tower (Wii) (nur zugesehen)
Mario Party 9 (Wii) (oft mit Freunden gespielt)
New Super Mario Bros. U (Wii U) (mit Freunden gespielt, imho ist der Wii-Teil besser)