Das Jahrzehnt neigt sich so langsam dem Ende zu und das ist eine gute Gelegenheit, die letzten zehn Jahre in Sachen Videospiele nochmal Revue passieren zu lassen! Für das Jahr 2013 musste ich mich echt anstrengen, da es nicht wirklich viele Top-Releases für mich gab. So im Nachhinein betrachtet sind dann aber doch sehr gute Titel zusammengekommen!

Wichtige Events
Sony und Microsoft läuten mit der PlayStation 4 bzw. der Xbox One die nächste Konsolengeneration ein und Nintendo versucht sich mit dem 2DS.
Die Reihenfolge ist zufällig und das beste Spiel steht nicht zwingend ganz oben. Es zählt das europäische Releasedatum.
Super Mario 3D World (Wii U)
Richtig viel Spaß machte mir Super Mario 3D World, welches ich unwissentlich am Release-Tag gekauft habe, da ich mich eigentlich nicht dafür interessierte. Ein Glück kam es anders und ich hab es allein und mit Freunden zusammen durchgespielt. Inklusive dem Weg der Champions! Neben dem (wie immer) perfekten Soundtrack gesellt sich ein verfeinertes Gameplay, jedoch war mir die Steuerung des Katzenanzuges häufig zu hakelig.
Warum überhaupt "3D World"?
The Legend of Zelda: A Link Between Worlds (3DS)
A Link Between Worlds ist ein Pseudo-Remake von "A Link to the Past", welches die gleichen Ideen aufgreift und auf den 3DS bringt. Die Wandmechanik ist super umgesetzt und das Spiel sagt einem nicht permanent was man tun soll. Natürlich mit flüssigen 60 FPS!
Ich hab es noch nicht ganz durchgespielt, bin allerdings schon fast am Ende. Definitiv einer meiner Lieblings Zelda-Teile!
Hätte Nintendo lieber mal den Artstyle von ALBW für das Links Awakening Remake genommen…
Grand Theft Auto V (PS3, Xbox 360)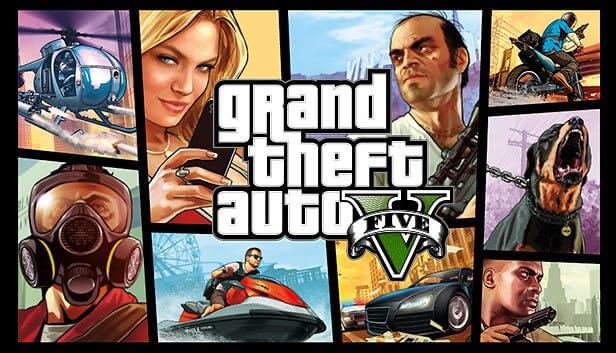 Von "Ballerspielen" halte ich eigentlich recht wenig, aber Grand Theft Auto spiele ich doch sehr gerne. GTA V ist eine gute Evolution zum Vorgängerteil; das Erkunden aller Details von San Andreas macht richtig Laune! Schade, dass Rockstar wohl jetzt lieber Geld mit dem Online-Modus verdienen will. Auf den hätte man gut und gerne verzichten können…
Spielt ihr gerne GTA? Welches ist euer Lieblingsteil?
Fire Emblem Awakening (3DS)
Ich hasse Strategiespiele. Umso überraschender, dass Fire Emblem Awakening zu meinen Lieblingsspielen zählt! Als Neueinsteiger in die Fire-Emblem-Reihe ist es optimal und nicht zu einfach, aber auch nicht zu schwer. Außerdem soll die Story wohl besser sein als in Fates… Ich hab es jedenfalls gerne gespielt und das auch übrigens erst Anfang diesen Jahres.
Welches ist euer Lieblings Fire-Emblem-Teil? Welches Genre an Spielen hasst ihr am meisten?
The Legend of Zelda: The Wind Waker HD (Wii U)
Um die Wartezeit auf das "neue Zelda", welches definitiv 2014 oder 2015 für die Wii U kommt zu überbrücken, veröffentlichte Nintendo einige Zelda HD Remasters – so u.a. auch Wind Waker HD. Das Spiel hat es echt verdient und es ist großartig geworden! Zusammen mit dem kleineren Änderungen, wie dem schnelleren Segel ist es dem Original haushoch überlegen.
Wehe jemand meckert über den Bloom-Effekt!
Ehrenwerte Nennungen
Pikmin 3 (Wii U) (nur kurz gespielt)
NES Remix (Wii U) (durchgespielt)