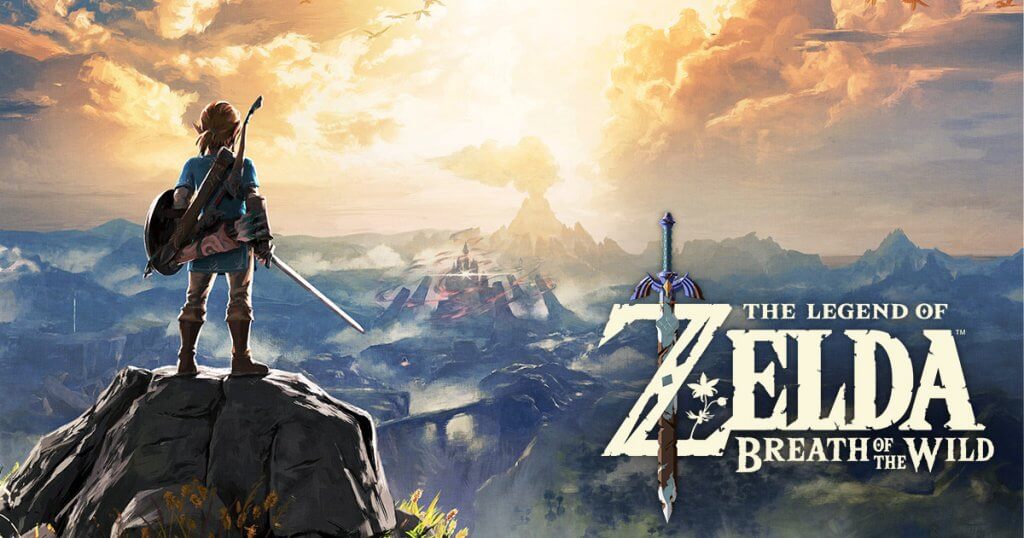 Das Jahrzehnt neigt sich so langsam dem Ende zu und das ist eine gute Gelegenheit, die letzten zehn Jahre in Sachen Videospiele nochmal Revue passieren zu lassen! Nach dem sehr schlechten 2016 folgt ein sehr gutes 2017 – hier sind meine Lieblingsspiele aus diesem Jahr!
Wichtige Events
Nintendo veröffentlicht die Nintendo Switch.
Die Reihenfolge ist zufällig und das beste Spiel steht nicht zwingend ganz oben. Es zählt das europäische Releasedatum.
The Legend of Zelda: Breath of the Wild (Wii U, Switch)
Breath of the Wild zählt für mich nach Super Mario Galaxy zu den besten Videospielen aller Zeiten. Am Anfang war ich absolut kein Fan von einem Open-World-Zelda und war wenig interessiert. Kurz vor Release aber steigerte sich mein Interesse – zum Glück! Das bedeutet auch, dass ich quasi kein Gameplay gesehen hab und komplett "blind" ins Spiel bin, was den "Wow-Faktor" nochmal angehoben hat!
Mittlerweile habe ich über 300 Spielstunden geloggt und fange hin und wieder gerne ein neues an!
Ich hoffe, dass mich der Nachfolger genauso beeindrucken kann.
Super Mario Odyssey (Switch)
Super Mario Odyssey darf natürlich nicht fehlen und es durchzuspielen hat extrem viel Laune gemacht! Es gab auch viel zu erkunden und wenn man zurückging, hat man immer etwas übersehen gehabt! Es war auch mein erstes Switch-Spiel.
Leider sind viele Monde recyclet und am Ende wird es einfach zur Qual. Daher landet es eher weiter unten auf meiner "Top Mario-Spiele" Liste.
Fire Emblem Warriors (3DS, Switch)
Obwohl ich kein großer Fire Emblem Fan bin, hat mir Fire Emblem Warriors sehr viel Spaß gemacht! Ich hatte vorher schon erwähnt, dass ich es besser als Hyrule Warriors finde, da man genau sieht, was noch zu einem S-Rang fehlt, man seine Kämpfer besser delegieren kann und die Karte alles viel besser anzeigt.
Außerdem ist es nicht ganz so eintönig wie Hyrule Warriors, an einigen Stellen aber verdammt schwer.
Ich hab zusammen mit CrisFTW übrigens die EdiZon-Config für das Spiel erstellt! Selbst hab ich sie aber noch nie genutzt, ich schwöre!
Ehrenwerte Nennungen
Miitopia (3DS) (zu einem Viertel durch, zu langatmig)
Sonic Mania (Switch, PS4, Xbox One, Windows) (2x durch, aber nicht 100%)
Xenoblade Chronicles 2 (Switch) (kurz angespielt)
Mario Kart 8 Deluxe (Switch) (oft mit Freunden gespielt)
Fire Emblem Echoes: Shadows of Valentia (3DS) (angespielt)