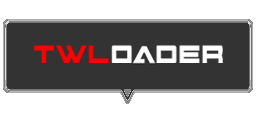 Robz8 hat seinen TWLoader aktualisiert.
Ein eigenes Bild für den unteren Bildschirm kann nun verwendet werden, wenn es in "SD://_nds/twloader_bottom.png" platziert wird. Des Weiteren können NDS-Bootstrap und TWLoader nun manuell von den Einstellungen aus aktualisiert werden und GBARunner2 kann jetzt von einer Flashkarte gestartet werden, wenn SELECT in der Flashcard-Spieleliste gedrückt wird.
Additions:
- Custom bottom screen image option added. Image is loaded at "sdmc:/_nds/twloader/bottom.png".
- TWLoader and bootstrap can now be updated manually in the Settings screen.
- GBARunner2 can now be run from flashcard. Press SELECT in the flashcard game list.

Bugfixes:
- GBARunner2 is now run via bootstrap when running from SD Card.