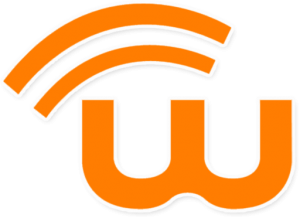 Hier sind wir wieder, diesmal mit EUREN Vorhersagen für dieses Jahr! Diese könnten eintreten… oder auch nicht! Das überprüfen wir am Ende des Jahres!
Diesmal haben wir euch aufgefordert, eure Vorhersagen einzusenden deshalb sind es deutlich mehr. Wir haben einige Vorschläge dabei etwas angepasst und realistischer gestaltet.
Eine "Switch Pro" erscheint
Die Switch verkauft sich über 100 Millionen Mal
Alle bisherigen Switch-Modelle (minus eine eventuelle Switch Pro) lassen sich ohne Hardmod modden
Zwei Updates mit großen neuen Features erscheinen für die Switch
Breath of the Wild 2 erscheint
Pokémon Diamant/Perl Remakes werden angekündigt
Ein weiteres zeitlimiertes First-Party-Spiel erscheint
Der Dolphin Emulator erscheint für Horizon OS
Ein Media-Center für die Switch erscheint
USB-Loading von Spielen wird ermöglicht
Atmosphère wird Horizon OS komplett reimplementieren
Nintendo strahlt keine neue, generelle "Nintendo Direct" aus
Weitere Nintendo-Dokumente und -Software werden geleaked
Nintendo geht noch härter gegen Homebrew vor
Team Xecuter wird langsam verschwinden
Eine neue Mini-Konsole wird veröffentlicht
Ein weiterer, alter Service wird eingestellt
Nintendo behebt den Joy-Con-Drift
Alle 3DS-Firmware-Versionen und -Modelle lassen sich ohne Seedminer/Verrenkungen modden
Eine neue Wii U CFW erscheint
Der 3DS erhält ein Update
Die Wii U erhält weiterhin kein Update
Wir stellen einen neuen Besucherrekord auf
Dann hoffen wir mal und sehen uns Ende des Jahres wieder für die Auflösung! Danke für eure Mithilfe!