TWiLight Menu++
v21.2.1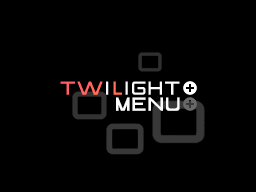 Das TWiLight Menu++ sieht aus wie das DSi-Menü und kann in Verbindung mit NDS-Bootstrap DS-Homebrews und DS-Spiele von der SD-Karte abspielen.
Den Anfang des Jahres macht ein TWLMenu++-Update. Dieses behebt lediglich einen Absturz und ein Problem mit dem SELECT-Menü. Auch werden Sprachen, die von rechts nach links gelesen werden, unterstützt.
What's new?
* (@Epicpkmn11) Added RTL language support!
* * See here for info.
* (@wavemotion-dave) Atari emulators have been updated!

Bug fixes
* (@Epicpkmn11) The crashing with photo/boxart color debanding should now be fixed.
* (@Epicpkmn11) Fixed SELECT menu reappearing when pressing SELECT in the menu.