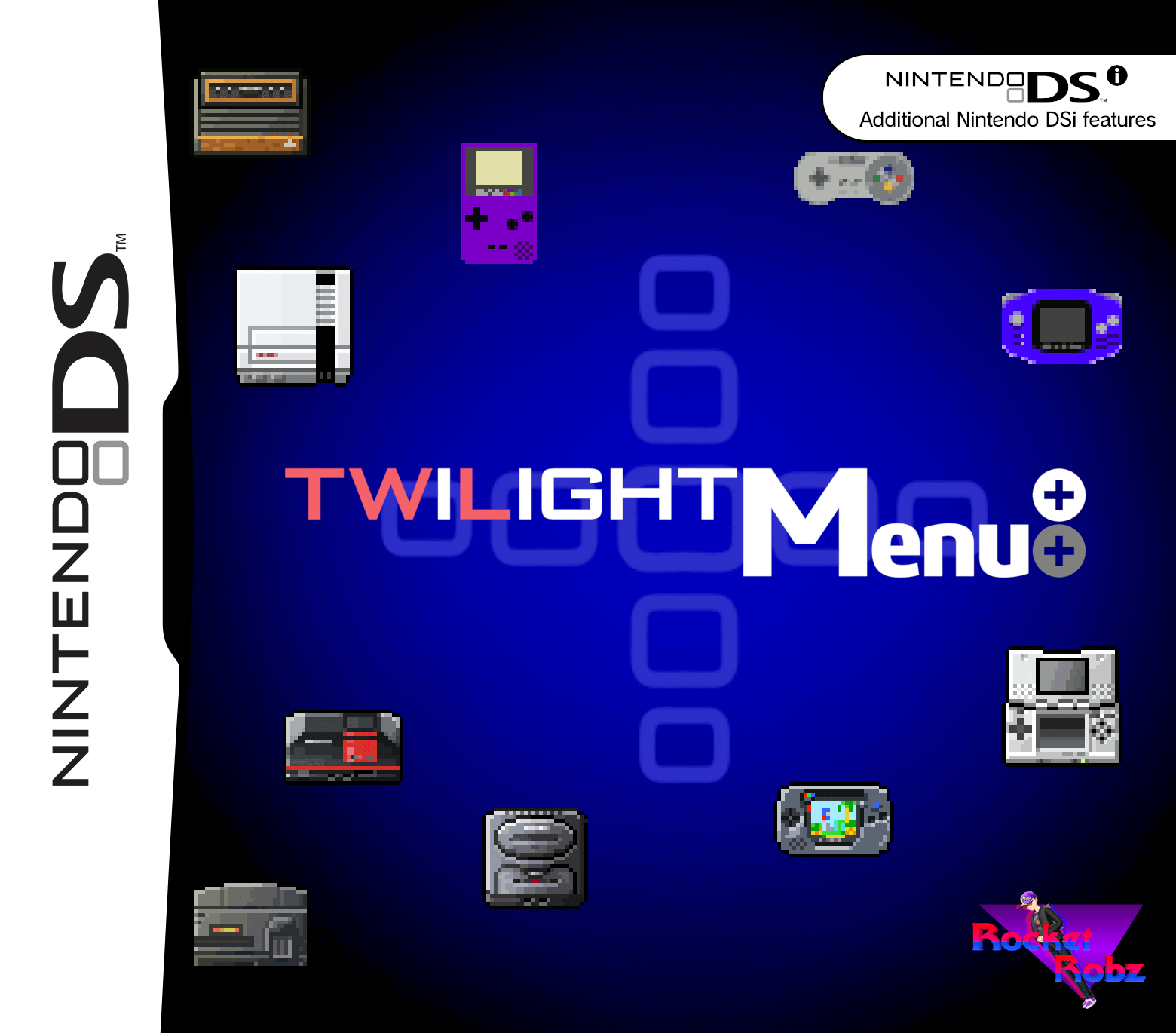 Das TWiLight Menu++ sieht aus wie das DSi-Menü und kann in Verbindung mit NDS-Bootstrap DS-Homebrews und DS-Spiele von der SD-Karte abspielen.
Das Laden von Verzeichnissen wurde beschleunigt und durch die Kompression der Musikdateien mehrere Megabyte gespart. Auch wurde die Kompatibilität durch Anpassung der Standardeinstellungen etwas erhöht und ein Speicherzuordnungsproblem im DSi-Theme (und darauf aufsetzende) behoben.
Changelog

Improvements
* (@Epicpkmn11) Directory loading is now a bit faster.
* (@Epicpkmn11 and various) Updated translations, and added Romanian, Arabic, and Brazilian Portuguese.
* DSi-based themes: All music files have been converted to IMA-ADPCM, saving 8MB in total!
* * Music quality of Regular, Classic, and HBL have been improved!
* * As a side effect, music will need to be decoded into a new file, when using a specific one for the first time, which will take some time. (Make sure you have at least 35MB of free space on the SD card.)

Bug fixes
* DSi-based themes: Fixed some memory allocation issues.
* Added more known games to the card read DMA, asynch card read, and TWL clock speed blacklists.