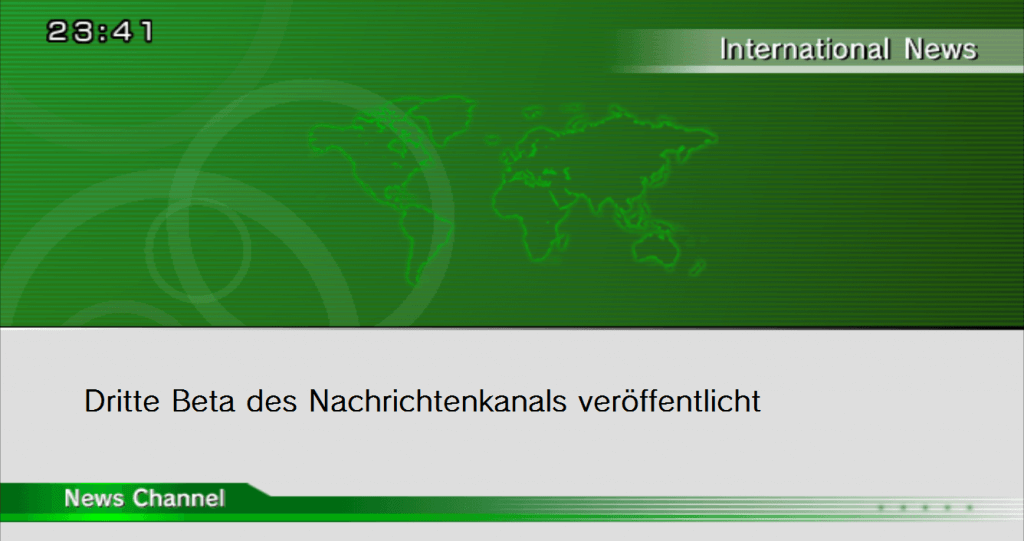 Mit einer fast zweimonatigen Verspätung hat das RiiConnect24-Team die dritte Beta des Nachrichtenkanals veröffentlicht.
Der Nachrichtenkanal zeigt jetzt Standortdaten mithilfe der Google-Maps-API an. Ferner werden jetzt Bilder zu den Nachrichtenkanal angezeigt, wenn welche existieren. Zu guter Letzt wird ab jetzt das neue AP-Logo verwendet.
Nutzer des RiiConnect24-Nachrichtenkanals müssen nichts weiter tun. Wer sich mit RiiConnect24 verbinden will und (vorerst englische) Nachrichten lesen will, findet unten eine Anleitung.
Was noch fehlt:
Filtern doppelter Nachrichten
Schlagzeilen im Wii-Menü
Mehrere Sprachen (geplant: deutsch, französisch, spanisch, italienisch, niederländisch, japanisch)
Richtiger Zeitstempel für die Wii U (Zeit in Minuten seit 2012, anstatt 2000 wie bei der Wii)
Außerdem wird an folgenden Dingen gearbeitet:
Animal Crossing: Let's Go To The City DLCs
Wetterkanal mit dem aktuellen Wetter und Vorhersagen
Rii no Ma – Verkauf von Mii-Produkten, die vorher auf Wii no Ma (einem japan-exklusiven Kanal) angeboten wurden.