JoostinOnline hat seinen PowerCheck aktualisiert. Dies ist eine App zum Überprüfen der Batterieistung der Wii-Fernbedienung.
Neu ist eine komplett neue Benutzeroberfläche mit GRRlib. Die Wii kann nun mit dem RESET-Knopf neugestartet werden. Auch ist die Datei jetzt größer (1 MB). "Und weil größer besser ist, ist dies ein Feature. Akzeptiere dies!"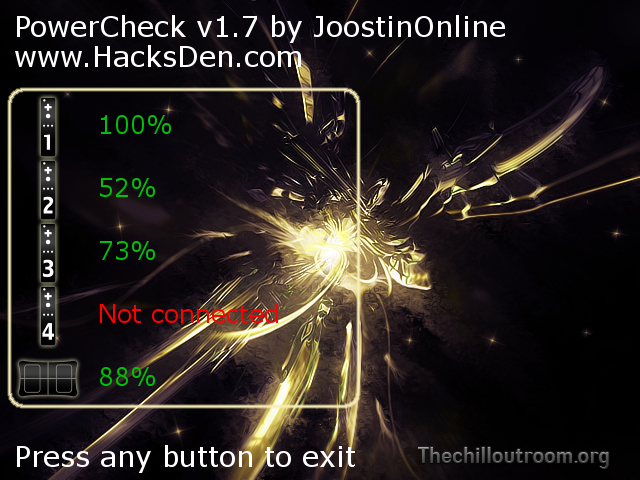 v1.7
The GUI has been completely redone with GRRLIB. It is no longer hideous. Credit for the background belongs to Robgee789 at TheChillOutRoom.org.
You can reset the Wii with the POWER button.
It's a lot bigger (1.1MB), and since bigger is better, that makes this a feature. Accept this.