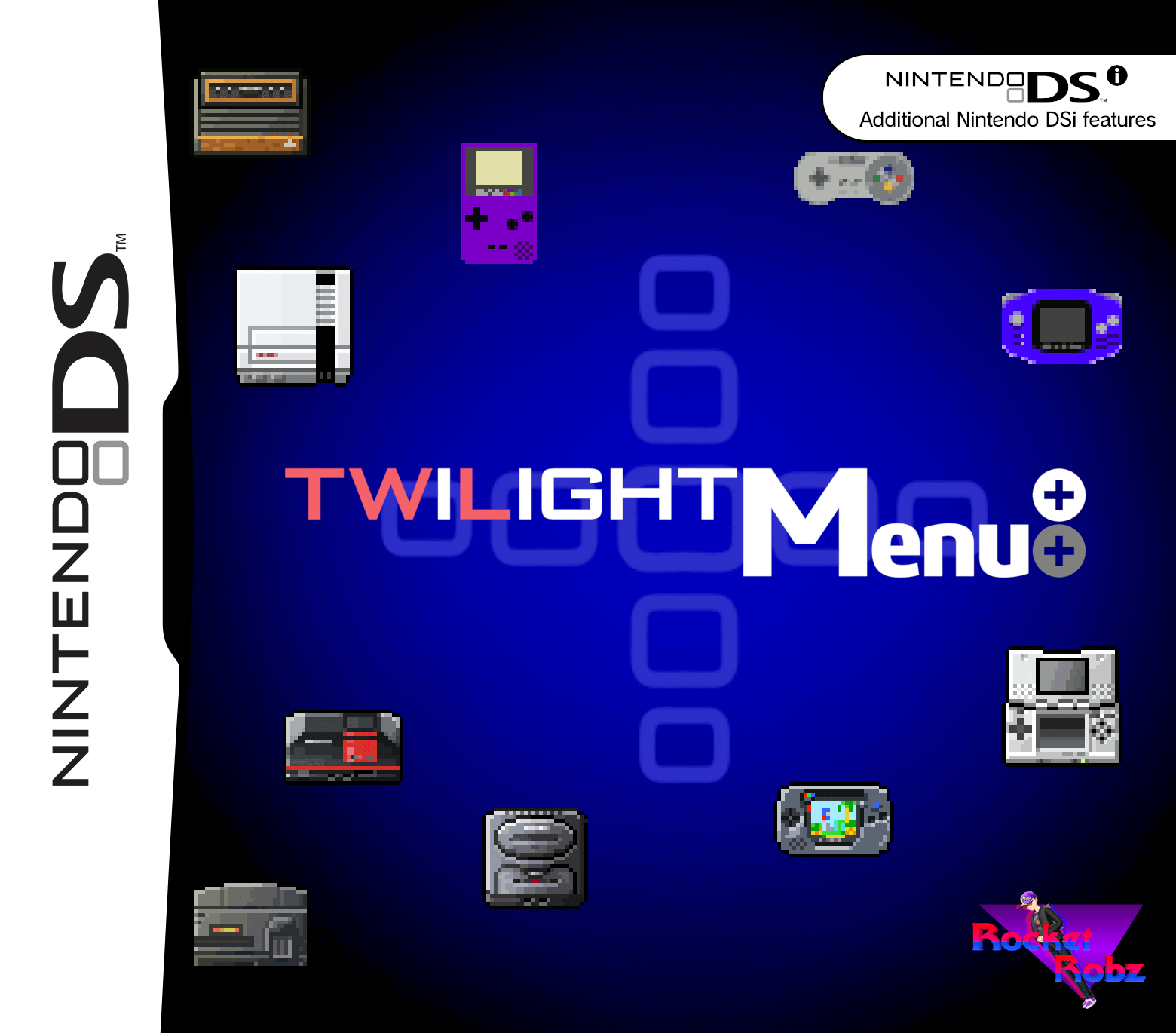 Das TWiLight Menu++ sieht aus wie das DSi-Menü und kann in Verbindung mit NDS-Bootstrap DS-Homebrews und DS-Spiele von der SD-Karte abspielen.
nds-bootstrap

Spielt in Verbindung mit TWLMenu++ DS-Spiele und -Homebrews von der SD-Karte ab.
UPDATE, 12.08.22: Mario Kart DS und Mario Party DS werden auf dem 3DS wieder vollständig in den RAM geladen – dazu muss die Einstellung "Ex. ROM Space in RAM" in TWLMenu für Mario Kart DS aktiviert werden. Auch gab es einen Bugfix für das Bildschirmflackern in Animal Crossing: Wild World.
Das Spiel "Kirby Power-Malpinsel" lädt wieder korrekt seine Speicherdaten und "Jam with the Band" zeigt keinen Fehler nach dem Speichern mehr an. Das Intro von "Dragon Quest V" loopt nicht mehr zu den Logos und die "Cake Ninja" Spiele frieren nicht mehr mit einem schwarzen Bildschirm ein.
Mehr in den Quellen-Links.