TWiLight Menu++
v21.5.1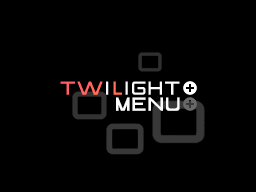 Das TWiLight Menu++ sieht aus wie das DSi-Menü und kann in Verbindung mit NDS-Bootstrap DS-Homebrews und DS-Spiele von der SD-Karte abspielen.
UPDATE: v6.8.1 ist da. Wenn ein Spiel von der Flashkarte per NDS-Bootstrap gestartet wird, werden die Einstellungen mit denen auf der Flashkarte synchronisiert. Außerdem werden Cover jetzt immer auf der SD gespeichert.
Der Bootstrap-Build lässt sich pro Spiel festlegen und der SD-Karten-Zugriff, sowie das Laden von Covern wurde beschleunigt. Außerdem wird der Pfad zur zuletzt geladenen ROM nicht mehr gelöscht, wenn die Einstellungen aufgerufen werden.
Changelog

v6.8.1:
What's new?
* If TWiLight Menu++ is being ran from the SD card, when launching a game with nds-bootstrap on flashcards, nds-bootstrap's settings on the SD card will be synced to the settings on the flashcard.
* nds-bootstrap version is now shown on flashcards.

Bug fixes
* When accessing the flashcard directly from TWiLight Menu++ on the SD card, when trying to access the Settings screen, it will now boot if it doesn't exist on the flashcard.
* Box art path will always be the SD card one, even when accessing the flashcard directly.


v6.8.0:
What's new?
* ???
* Bootstrap build has been added as a per-game setting!

Improvements
* @profi200's improved SD code used in fastboot3DS, and @shutterbug2000 & @ahezard's NDMA code used in nds-bootstrap, are now used to slightly boost SD reads.
* Optimized .bmp image loading, so box art will be loaded a bit faster as a result.

Bug fix
* Fixed last played ROM path being cleared out when going into settings, and it will stay on the main menu as a result.