Das was du hier siehst ist das Archiv der WiiDatabase v1 und v2.
Dies ist nur aus Retrogründen da! Tote Links etc. wurden entfernt!
4.08.2012 um 23:46:14 Uhr
SaveGame Manager GX r111
Nun hat der Coder dj_skual die die Revision 111 des beliebten SaveGame Manager GXs vorgestellt.
Changelog r111
* Fixed a crash if browsing a folder with file with no extension
* Fixed Theme Downloader to download themes
* Removed AppBooter sources, you can find those on WiiXplorer repository
—————————————————————
04.08.2011 um 23:53:08 Uhr
Homebrew Filter r35 – Das Aus für den HBF
Heute hat der Developer hamachi-mp seinen Homebrew Filter auf die Revision 35 upgedated. Außerdem gab er bekannt, dass es keine Updates mehr für den Filter gibt!
Changelog rev35
– individuelle Anpassung an den Bildschirm überarbeitet
– anzeigen von GC Apps in Kategorien
– letzte Version
—————————————————————
05.08.2011 um 11:05:34 Uhr
Accio Hacks v1.2.0
Nun hat der Administrator von GeckoCodes.org, James0x57, seinem Tool Accio Hacks ein kleines Update auf die Version 1.2.0 gegönnt
In dieser Version wurden nur die Verbindungsprobleme abgeschafft, die manche User hatten
Changelog v1.2.0 – August 4, 2011
– Fixed connection issue man users had
—————————————————————
09.08.2011 um 23:43:33 Uhr
Neuer Exploit erschienen!
Keine GameExploits mehr!
Der neue Exploit "Letterbomb" bringt ganz leicht Homebrew auf 4.3! Mehr gibts im Twizzer block auf Hackmii.com!
—————————————————————
27.08.2011 um 19:18:40 Uhr
We are back!
Nach einer Pause von 2 Wochen sind wir wieder zurück und versorgen euch nächste Woche mit mehr Updates!
—————————————————————
29.08.2011 um 16:24:57 Uhr
Braut uns eure Meinung!
Das Gästebuch und die Kommentare sind nun freigeschaltet. Sagt uns eure Meinung!
—————————————————————
02.09.2011 um 13:29:03 Uhr
Brandneue Downloads!
Wir steigern uns! Weitere Downloads sind ab jetzt in der Database!
ToDo:
– Homepage Button
– Namen unter jedem Icon
– Mehr Homebrews
—————————————————————
02.09.2011 um 18:42:54
Von Home Button, Wii Cursors und Spiegel!
Die WiiDatabase ist nichtmal einen Monat alt und schon so viele Downloads! Und anderes!
Ich hab hier alles mal aufgewertet! So werdet ihr in Zukunft einen "Homepage" Button neben den Homebrews sehen! Gefällt euch der Wii Cursor? 😉
Direkt Downloads wären toll!
Bis jetzt laden wir das ganze auf Mediafire hoch, doch wir wollen noch was anderes testen: Direkt Downloads BETA
So werdet ihr in Zukunft Dateien direkt downlaoden können, ohne Mediafire!
Bis dahin dauert es allerdings noch etwas!
Der Rest der Kategorie "Anwendungen" wird bald folgen.
Euer WiiDatabase Team
—————————————————————
03.09.2011 um 22:33:20 Uhr
Update: Wiiflow
Die drei Developer r-win, OverJoY und MiiGoto haben nun eine neue Revision von WiiFlow herausgebracht.
Die Links in der Database werden gerade aktualisiert und werden euch um 23:40 zurVerfügung stehen. Nebenbei auch als DirektDownload (BETA)
—————————————————————
04.09.2011 um 12:47:31 Uhr
Updatefreie Woche
Wir nehmen uns Urlaub – schon wieder
—————————————————————
17.09.2011 um 17:59:54 Uhr
Vergessene Homebrews
Homebrews raten oft in Vergessenheit: KEINE UPDATES MEHR!
Dass ist mit unseren 2 Lieblings PC-Tools auch passiert! Vielleicht entwickelt sie jemand weiter…
Eine stellen wir euch heute vor!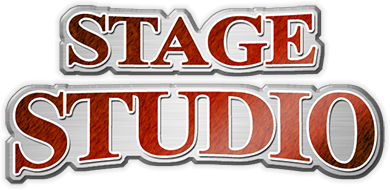 Das Brawl Stage Studio ist ein Tool, mit dem man selbst Stages erstellen kann! Mit dabei ist ein neuer Block, fast unbegrentztes Baulimit, ein neuer Remix vom Hauptthema (Musik in den Optionen ausstellen und dann wieder anmachen), Änderung während des Bauens und vieles mehr!
Damit bauen wir alle unsere Stages und stellen sie dann zum Download aus!
WICHTIG: Die Stage muss heissen: st_XXXXXX_XXXX
(Wobei X für eine Zahl steht!)
Der komplette Changelog:
 [v0.8.03 (25.02.2009 - 02/25/09)]
    - NEW: Included an automatic updater.
    - NEW: Now checks for valid filenames.
           Stages with invalid filenames will not be displayed
           in the stage selection screen.
    - FIX: Now saves all structures correctly.
    - FIX: Fixed some rarely occuring bugs while saving a stage.

  [v0.8.02 (26.01.2009 - 01/26/09)]
    - NEW: Now saves all objects with disabled boundry re-
           strictions, just switch between stages sizes and
           place objects. Sadly, walk-off stages are only
           possible to the right of the stage.
    - NEW: Even with disabled boundry restrictions, it won't
           let you place objects too far to the left / top, as
           this glitches all spawn points in Brawl.
    - NEW: Now asks if you want to save your stage first
           when closing the window using the 'X' button.
    - NEW: Now occupies all 8 spawn points when saving.
    - NEW: When failing to save a stage, it will now store
           the error message in a logfile (Error.log).
    - UPD: Optimized some audio routines, still not perfect.
    - FIX: Fixed an issue concerning custom stage previews.

  [v0.8.01 (24.01.2009 - 01/24/09)]
    - NEW: Loading a stage with more objects than normally
           allowed will auto-toggle on the 252 block limit.
    - FIX: Fixed some problems concerning the beta block.
    - FIX: When saving a NATURE stage with structures,
           it used the wrong attribute table and thus
           made the stage corrupt.
    - FIX: Config file will be now loaded properly.

  [v0.8.00 (24.01.2009 - 01/24/09)]
    - First Beta release.
Das Stage Studio wurde insgesamt 31 mal heruntergeladen
—————————————————————
18.09.2011 um 15:04:41 Uhr
Umstrukturierung der WiiDatabase
Die WiiDatabase wird bald geändert. Es werden Sachen aktualisiert, sowie übersichtlicher gehalten. Die WiiDatabase wird dann auf unbestimmten Zeitraum geschlossen!
Danke fürs Verständnis!
Euer WiiDatabase Team!
—————————————————————
01.10.2011 um 15:16:42 Uhr
Großes Update!
Die Datenbank bekommt heute ein Update:
Wir wollen die ganzen Anwendung aktualisieren, das heißt alles neu hochladen! Außerdem wird die Anwendungsdatenbank fergiggestellt und noch mehr! Macht euch also auf tote Links gefasst!
UND: Einführung des neuen Download Buttons!

!ACHTUNG! Alle Updates, die seit dem Start der WiiDatabase herausgekommen sind, wurden noch nicht beachtet! Dies wird heute getan!
Mfg
Euer WiiDatabase Team
—————————————————————
15.10.2011, um 15:18:42 Uhr
[2. UPDATE] Von Imageshack, Updates und Mediafire
Das Bild der Homebrew "Button Tester Wii" wurde von den Imageshack Servern gelöscht. Kein Grund hektisch zu werden, aber Imageshack wird mir zu umständlich 😛
Heute heißt es wieder: EIN UPDATE! Bei Mediafire wird gerade geupdatet, gebt uns also Zeit, so dass ihr immer die neuesten Files habt!
Wiiflow 3.0 wurde released. Diesen werden wir auch noch updaten.
Die Homebrews wurden nun umstrukturiert:
Gedownloadete .zip (Beispiel: ASCII Paint)
ASCII Paint
|- asciipaint
|- boot.dol
|- icon.png
|- meta.xml
|-WiiDatabase.de.tl
(Die Internetverknüpfung zum Schutz vor Linkstealing)
Notwendig ist es also nur, den Ordner in der entpacken ZIP zu verschieben. Nicht aber ALLES, denn sonst kommt es zu Problemen!
Der Direktdownload wird in nächster Zeit weitergeführt. Schon heute könnt ihr das erste Drittel ausprobieren und zwar in der Anwendungssektion!
Der Homepage Button wird ausgeweitet. Somit stehen euch dann 3 Buttons zur Verfügung:
– Download
– DirektDownload BETA
– Homepage (sofern vorhanden)
Die Fehlerhafte Linkverknüpfung für die Bilder werden entfernt. Desweiteren wird nicht mehr imageshack.us verwendet. Welcher Bilderhoster als nächstes dran ist wird nicht verraten 😛
P.S.: FTP ist schneller als Mediafire muss ich grad feststellen. Der Direktdownload wird vor dem normalen Download da sein 😛
UPDATE 16:36
Als wäre das noch nicht genug liegt das File Update Limit bei einem Free Account bei 5!
Tja es scheint wohl keinen guten Filehoster zu geben! Wir denken über eine Lösung nach!
UPDATE 2 17:00
Nach einer kurzen Überlegungspause haben wir uns dafür entschieden, auf den Direktdownload umzuschalten. Hätten wir eh gemacht, aber wenn der Server down ist, bleibt's down :/ Leider
-> Auf gehts! WiiDatabase v1.5 steht in den Startlöchern! Viel wird sich nicht tun, lediglich das Design wird ansprechender. Also Viel Spaß!
-> WiiDatabase v1.5 startet:
BALD!
—————————————————————
15.10.2011, um 23:33:38 Uhr
[UPDATE Fail] reCaptcha hasst die WiiDatabase – Oder hält nichts von Homebrew
WiiDatabase VS ReCaptcha
Runde 1
'BIIING!'
Die Email Adresse im Impressum ist verschlüsselt. Kann sie jemand knacken? Nach der Eingabe springt es immer wieder zurück. Was ist das für ein sagenhaftes Phänomen? Eine Verschwörung? Ein großer Kampf steht bevor
WiiDatabase VS ReCaptcha
Doch bald wird nichts mehr so sein wie es war…
->
Kämpfe gegen ReCaptcha! RUNDE 1!
Ende der ersten Runde. Wer hats geschafft und kann die Email nennen? Kommentare erwünscht (Info -> Kommentare macht man gaaaaaaaaanz unten!)
UPDATE Fail:
i lol'd die Kommentare sind jetzt verfügbar o.o
—————————————————————
29.10.2011, um 21:15:02 Uhr
Modmii 4.7.5 released!
Der Coder "Xflak" hat das Programm Modmii auf Version 4.7.5 geupdatet
DOWNLOAD
CHANGELOG
-Updated wit.exe to support converting gamecube games to suneek format.
-Fixed bug when loading download queues.
-No more stupid changelog jokes.
—————————————————————
30.10.2011, um 00:20:29 Uhr
NUSDL v0.1 beta2
Heute hat die WiiDatabase (…Ach Hoppla sind ja wir :D) das Programm "NUSDL" auf Version 0.1 beta2 aktualisiert. Außerdem ist es nunoffen für alle.
NUSDL ist eine Batch, die IOS, Kanäle und sonstiges von Nintendos Update Servern lädt.
In dieser Version hat sich viel getan. Nun sieht alles viel "attraktiver" aus. Und mehr Siehe Changelog
—- CHANGELOG —-
v0.1 beta2
– Nun ist NUSDL in Deutsch!
– Offen für alle!
– Extrahierungszeit entfernt
– Übersichtlicher gestaltet
– Support für NET Framework download
– YAWMM hinzugefügt
– Alles in Kategorien eingeteilt
– Fenstergröße verändert
– Bugs behoben und mehr
v0.1 beta1
– Closed Beta
– Sah verdammt hässlich aus 😀

—————————————————————
31.10.2011, um 03:07:01 Uhr
DAMN YOU WII!!!!!
3:00 Nachts und wir arbeiten noch 😀
Als erstes; Gerade eben ist mir (iCON) etwas SEHR DUMMES passiert D:
Nja wollte neue Themes für den USB Loader GX downloaden und dann ging der Entpackungsprozess sehr langsam. Komisch, da er sonst auch immer schnell ging (Nur damit es keine Missverständnisse gibt: Themes am USBLoader gedownloadet, nicht am PC!). Nja, denk ich mir, schaltste einfach die Konsole aus, wird doch eh nix passieren, dauert zu lange.
NUN HAB ICH DEN SALAT!
Die gesamte NTFS Partition (Puh gut wenn man alles auf mehrere Partitionen verteilen kann) wurde geLÖSCHT! Hab ich erst gemerkt als im USB Loader GX keine Cover mehr angezeigt wurden (Erklärung: Die Partition wird gelöscht, auf die die Themes gedownloadet werden. Ich speichere alles auf meiner Platte. Wäre es die SD, wär die gelöscht worden. Windoof sagt mir nur "Der Datenträger in Laufwerk G: ist nicht formatiert. Jetzt formatieren?
Denk mir natürlich nur "OHHHHHHH SHIIIIIIIIIIIIITTTTTTTTTTTT", da dort noch alle Sachen vom NUSDL waren und ohne die währe der nicht mehr weiterentwickelt worden, bzw. nicht mehr der alte. Aber auch alle Bilder, Musik etc. alles WEG!
Dank "professioneller Datenrettungssoftware" (:P) bin ich gerade am Recovern. Macht euch also nix drauß, der NUSDL bleibt bestehen. Gut dass es erst vor eben passiert ist. Noch späterer und alles wäre unrettbar gewesen.
Und die Moral von der Geschicht?
Legt regelmäßig Backups an sonst tuts weh!
Lg
iCON – WiiDatabase Team
—————————————————————
31.10.2011, um 20:43:12 Uhr
Happy Halloween!
HALLOWEEN!
Allen noch einen schaurigen Abend!
Mfg
iCON – WiiDatabase Team
—————————————————————
02.11.2011, um 21:14:39 Uhr
Twilight Report – 5 Jahre Wii

Wir stellen vor!
Der Twilight Report! 5 Jahre Wii feiern wir am 8. Dezember! Zu diesem Anlass haben wir den Twilight Report released! Viel Spaß beim durchlesen!
—————————————————————
03.11.2011, um 18:44:14 Uhr
NUSDL v0.1 beta3
Heute haben wir den NUSDL ein Update auf die Version beta3 gegönnt.
In dieser Version wurde die IOS Datenbank offen gelegt. Erwartet nicht zuviel, bis jetzt geht nur das IOS 4 😉
Die wohl größte Neuerung ist der Support für den -zensiert-. NUSDL leitet euch bei der Eingabe "Update" zur Seite von -zensiert- und deren (scheiße geschriebene) Anleitung, wo ihr dann den -zensiert- benutzen könnt.
Die Länge der Warnmeldungen sollte euch besser nicht abschrecken. Diese wird verkürtzt (in der nächsten Version :D) Update.exe wurde zu NUSDL.exe umbennant (Klar was hat Update mit Kanäle und IOS laden zu tun?)
—- CHANGELOG —-
v0.1 beta3
– Expermintelle IOS Datenbank. Bis jetzt nur mit IOS 4
– boot2, EULA und anderes hinzugefügt
– Support für Update mit dem -zensiert-
– Warnmeldungen
– Die Wartezeit der Warnmeldungen wird sich in der nächsten Version verkürzen
– NUSDL wird endlich dass, was es werden soll!
– update.exe umbennant zu NUSDL.exe!
v0.1 beta2 Hotfix
– Wenn NUSDL in einem Verzeichnis mit Leerzeichen (inkl. Desktop, Eigene Dateien, etc.) ausgeführt wurde, erschien die Übersicht nicht. Nun kommt NUSDL mit einem grafischen Installer, der dazu zwingt, NUSDL in den Root zu kopieren.
– NUSDL wird von McAffee und einem anderen Virenscanner als "TR.Downloader" oder anders erkannt. Dies kommt daher, da NUSDL Sachen herunterlädt. Es gibt Trojaner die machen genau das selbe! Natürlich ist NUSDL frei von jeglicher Schadsoftware!
v0.1 beta2
– Nun ist NUSDL in Deutsch!
– Extrahierungszeit entfernt
– Übersichtlicher gestaltet
– Support für NET Framework download
– YAWMM hinzugefügt
– Alles in Kategorien eingeteilt
– Fenstergröße verändert
– Bugs behoben und mehr
v0.1 beta1
– Closed Beta
– Sah verdammt hässlich aus 😀
—————————————————————
04.11.2011, um 13:58:48 Uhr
Der WiiDatabase Blog
Hier geht's zum WiiDatabase Blog
(Anmerkung Juni 2012: Das Archiv des ehemaligen "WiiDatabase Blogs" findet ihr HIER auf WiiDatabase.de! Alle Posts wurden importiert! Thanks WordPress!)
—————————————————————
04.11.2011, um 19:03:18 Uhr
Die Aktion Verbindungshelfer!
Die Aktion Verbindungshelfer kennt hoffentlich jeder! Auf jedenfalls könnt ihr 500 Wii-Points absahnen!
Und so gehts:
Schickt einfach eine Mail – wenn ihr noch keine 30 Tage mit eurer Wii im Internet wart – mit eurem Wii-Code an -entfernt-
oder eine Nachricht mit dem Kontaktformular!
Kurz darauf erhaltet ihr eine Email und bekommt den Wii-Code des Teams. Registriert uns im Wii-Shop als Verbindungshelfer (Weiteres per Email) und sahnt 500 Wii-Punkte ab!
Also macht mit!
—————————————————————
04.11.2011, um 21:33:17 Uhr
Letterbomb Easteregg
Anscheinend hat Team Twiizer Spaß gehabt beim Letterbomb machen…
Auf der Please Hackmii Seite vom Hackmii Team kann man sich ja den Letterbomb Exploit zurecht machen. Öffnet man die .000 Datei mit einem Editor wie Notepad++ oder Wordpad sieht man den Satz "Let Haxx b free"!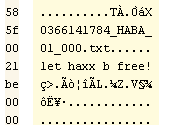 Lasst Hacks frei sein!
Und hier nochmal in Worpad:

Da sieht mans wieder dass TeamTwiizer anscheinend Spaß hatte 😀
—————————————————————
05.11.2011, um 21:36:33 Uhr
[UPDATE] Updates zur Weihnachstzeit
Weihnachten steht langsam aber sicher vor der Tür! Damit haben wir auch unser Logo angepasst. Viel Spaß in der WiiDatabase
Update im Twilight Report
Wir haben den Twilight Report um eine kleine Info erweitert, Ihr könnt euch jetzt "My 6-hour trip to the Dark Side" ansehen!
Zu finden unter:
30. März 2009
[UPDATE]
Das Homebrew Lexikon steht euch offen!
—————————————————————
06.11.2011, um 01:17:08 Uhr
Homebrew Updates
Die WiiDatabase bietet leider keine Downloads mehr an (oder vielleicht doch?? O.O)
Alle geupdateten Homebrews seht ihr im WiiDatabase Blog:
consolearea.square7.ch/wordpress (Anmerkung Juni 2012: Hach ja, Retro! Dies ist die superalte Webseiten URL! Durchfostet mal mithilfe der Suche die WiiDataabse nach dem Stichwort "Umzug"!)
Viel Spaß!
—————————————————————
16.11.2011, um 15:44:32 Uhr
Fantastische Games
Am Freitag erscheinen nennenswerte Games:
Wii:
The Legend of Zelda Skyword Swords
Mario & Sonic bei den olympischen Winterspielen London 2012
3DS:
Super Mario 3D Land
Freuen wir uns drauf
—————————————————————
22.11.2011, um 17:50:31 Uhr
WiiDatabase Blog wieder erreichbar
Der WiiDatabase Blog ist wieder erreichbar!
UPDATE ALARM!
Auf der Startseite erscheint jetzt immer der "UPDATE ALARM"! Euch wird der YAWMM mit den IOS mitgeliefert. Die Links werden mit caNUSD+ erstellt – also völlig legal. Warnmeldungen schreiben wir immer dazu, wenn es gefährlichwird. Wir übernehmen keine Haftung!
—————————————————————
10.12.2011, um 19:47:30 Uhr
Lang ists her
Na gut gerade mal 2-3 Wochen ist der letzte Post her! Doch, hey! Die News findet ihr ab jetzt immer im Blog:
Zum WiiDatabase Blog
Der Twilight Report muss aktualisiert werden. Ich bin faul 😀
Spaß beisteite, die Download Datenbank ist wieder offen! Mit einem Klick auf "Database" gelangt ihr zum WiiDatabase Blog Downloadbereich und könnt downloaden was immer ihr wollt! Man munkelt, man könne die alte Datenbank noch erreichen… o.o!
Die Datenbank wird sobald wie möglich Updates unterzogen. Mit mehreren Direktdownloads vom Server steht eurem Homebrew Vergnügen nichts mehr im Wege! Im Laufe der Zeit werden einige Links zum WiiDatabase Blog linken. Wir planen eine volle Integration in den Blog, dass ganze ist wesentlich leichter zu handhaben, als zwei verschiedene Websites! Viel Spaß dann noch in der WiiDatabase!
—————————————————————