Robz8 hat das DSiMenu++ aktualisiert.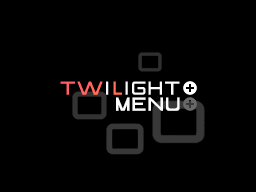 Das TWiLight Menu++ (ehemals DSiMenu++) sieht aus wie das DSi-Menü und kann in Verbindung mit NDS-Bootstrap DS-Homebrews und DS-Spiele von der SD-Karte abspielen.
RocketRobz
Webseite
MIT
8,89 MB
Die erhöhte Taktrate des DSi kann nun auch auf DS-Cartridges und -Flashkarten angewendet werden.
What's new?
* bootcode.dsi is now provided, if you want to boot into DSiMenu++ faster, and/or if you're getting a white screen from HiyaCFW. However, you'll lose the ability to use reboot method of Slot-1 launching, and to launch DSiWare with .launcharg extension. Also, please set Bootstrap to Nightly, and make sure you have latest Unlaunch version (1.3, as of this release).

Bug fix
* TWL clock speed now works with DS carts/flashcards.