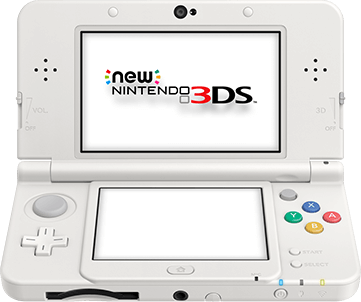 Das Jahrzehnt neigt sich so langsam dem Ende zu und das ist eine gute Gelegenheit, die letzten zehn Jahre in Sachen Videospiele nochmal Revue passieren zu lassen! 2015, hier sind wir!
Wichtige Events
Der New Nintendo 3DS erschien in Europa.
Die Reihenfolge ist zufällig und das beste Spiel steht nicht zwingend ganz oben. Es zählt das europäische Releasedatum.
Super Mario Maker (Wii U)
Super Mario Maker zählt zu den Highlights der Wii U und ist eines der wenigen Spiele, die das GamePad sinnvoll nutzen. Ich war nie ein großer Level-Bauer, aber habe gerne erstellte Level gespielt.
Was mir vor Augen geführt hat, wie schlecht die meisten im Levelbauen sind…. Vielleicht wird's ja besser, jetzt, wo die meisten zu Super Mario Maker 2 abgezogen sind.
Teilt gerne eure Level-IDs in den Kommentaren, egal ob Mario Maker 1 oder 2 (nicht vergessen dazuzuschreiben)!

Splatoon (Wii U)
Was wurde Splatoon am Anfang belächelt – und dann ist es sehr populär geworden! Die Tintenschlachten machen eben einfach Spaß! Der Wii-U-Titel wird übrigens noch aktiv gespielt – und im Gegensatz zur Switch ist er kostenfrei!
Ihr merkt, ich mag Online-Pay nicht.
Rocket League (PC)
Mit integrierter Grafikkarte macht Rocket League keinen Spaß, weshalb ich es erst aktiv 2017 auf der Switch gespielt habe – zumindest, solange Switch Online gratis war.
Die Spielidee von Rocket League (Auto-Fußball) ist genial und es verwundert doch sehr, dass da vorher noch keiner drauf gekommen ist! Der Item-Modus ist übrigens mein Lieblingsmodus!
The Legend of Zelda: Majora's Mask 3D (3DS)
Der Titel darf natürlich nicht fehlen – Majora's Mask zählt zu den besten Zelda-Teilen und das 3DS-Remake trifft den Nagel auf den Kopf!
Ich muss aber was beichten… ich hab das Original auf der Wii VC nur mit Komplettlösung gespielt. Spiele mit Zeitdruck sind eigentlich nicht meins und ich hatte Angst, immer eine Quest zu verpassen und alles nochmal machen zu müssen… immerhin ist die 3DS-Version nicht ganz so streng.
Wem einige Änderungen, wie das Schwimmen per Zora-Maske nicht gefallen, findet mit Project Restoration einen Fan-Patch!
Ehrenwerte Nennungen
Captain Toad: Treasure Tracker (Wii U) (zur Hälfte durch)
Xenoblade Chronicles X (Wii U) (nur zugesehen)
Nintendo Badge Arcade (3DS) (habe ich früher quasi jeden Tag gespielt)
Yoshi's Woolly World (Wii U) (ein Viertel durch)