Exelix11 hat seinen Super Mario 3D Land Level-Editor aktualisiert.
Ein CustomModels-Ordner wurde hinzugefügt, mit dem ganz einfach die Objekte überschrieben werden können. Damit lässt sich z.B. LOUISkovskies Model-Pack sehr einfach benutzen, da die Objekte nur in diesen Ordner abgelegt werden müssen. Ebenfalls wurden ein Speicher-Button und ein einfacher PreLoadFileList-Generator hinzugefügt. Den vollen Changelog findet ihr unten.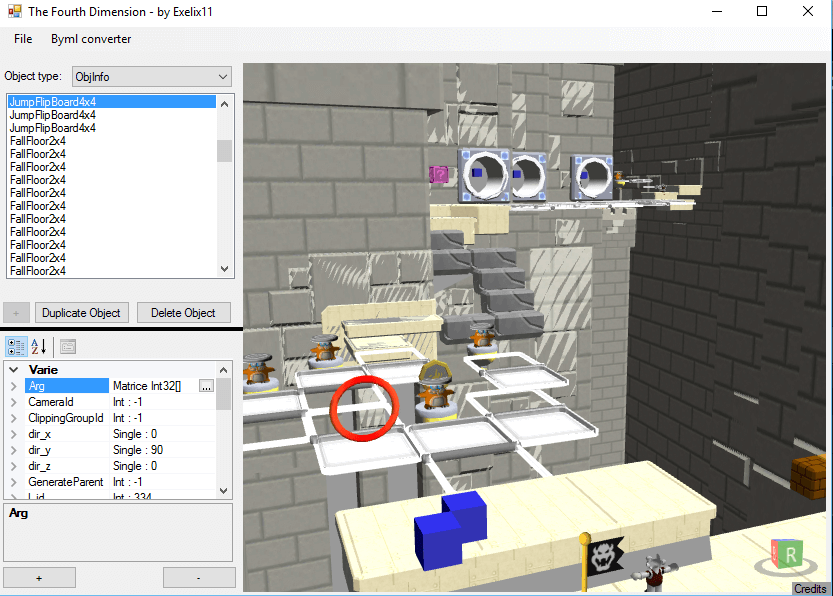 -Added the CustomModels folder to override the filename from the object database
-CameraParams editor now automatically selects the selected CameraArea configuration
-Save button
-Creating SZS from scratch
-Generator for PreLoadFileList
Danke an LOUISkovskie für den Hinweis!