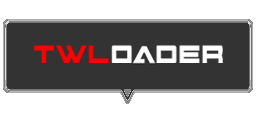 Und wieder ein TWLoader-Update.
Es kann jetzt eine Hintergrundmusik abgespielt werden, wenn diese auf die SD-Karte in "_nds/twloader/music.wav" platziert wird. Des Weiteren hängt sich die Homebrew nun nicht mehr auf, wenn zwischen SD und Flashkarte gewechselt wird, aber keine Dateien vorhanden sind. Außerdem wird der Y-Button nicht mehr aktiviert, wenn weniger als 20 Spiele vorhanden sind.
Additions:
- Music is now playable. Put your music file at "sdmc:/_nds/twloader/" and call it "music.wav", though this isn't required.

Bugfixes:
- Switching between SD and flashcard if there's no files, no longer crashes.
- Having less than 20 games will no longer have the Y button enabled.