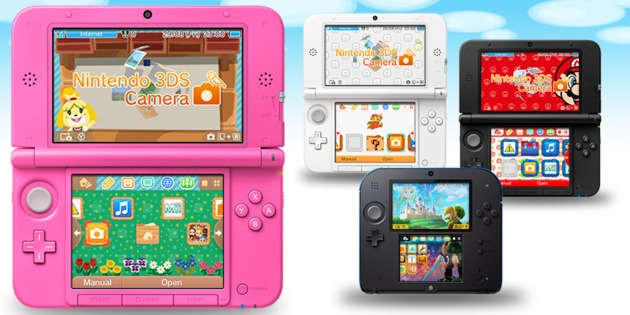 Wie angekündigt hat Nintendo heute das Update 9.0.0-20 bereitgestellt, welches Themes für das HOME-Menü mitbringt.

Gute Nachrichten: Der 3DS-Exploit funktioniert noch immer! Jedoch sollten Flashkarten-Besitzer wie immer auf grünes Licht von den Herstellern warten!
UPDATE: Die Supercard DSTWO und die R4i3DS funktionieren ohne Update!

Der 3DS-Exploit lässt noch auf sich warten, smealum wartet noch auf seinen New 3DS aus Japan (ca. 2 Wochen).
anyway whatever, homebrew's running fine, damn fine. pic.twitter.com/RjZhQOvrUX

— smea (@smealum) October 7, 2014
so, sitrep : updating a 3DS to 9.0 is 100% fine for this afaict. N3DS uses different titles, and some stuff i use is definitely different.

— smea (@smealum) October 7, 2014
Mit diesem Update gibt es fünf Designs kostenlos, weitere können im eShop gekauft werden. Geändert werden diese in den HOME-Menü-Einstellungen. Die Software-Informationen im eShop haben auch ein Facelift erhalten, um den Zugang zu Videos, Demos, Bewertungen von Nutzern und weitere Informationen zu vereinfachen.
Außerdem können jetzt Screenshots erstellt werden! Haltet dazu den Y-Knopf gedrückt und drückt dann entweder das Steuerkreuz rauf oder runter, wenn ihr den oberen, bzw. den unteren Screen fotografieren wollt. Die Fotos landen im DCIM-Ordner auf der SD-Karte.
Quelle: Nintendo