Robz8 hat die stabile Version 6.1.1 von DSiMenu++ veröffentlicht.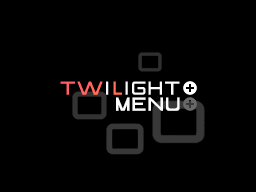 Das TWiLight Menu++ sieht aus wie das DSi-Menü und kann in Verbindung mit NDS-Bootstrap DS-Homebrews und DS-Spiele von der SD-Karte abspielen.
Das AKAIO-Theme ist jetzt ein Unter-Theme vom Acekard-Theme und das Umschalten zur Flashkarte aus der letzten Version funktioniert nur noch mit der R4 Ultra. Auch wurden einige bekannte Fehler, wie Abstürze und ein "Guru Meditation" Bildschirm, behoben.
What's new?
* The AKAIO theme is now bundled as an Acekard subtheme. Select Adv.EvoI in settings.
* The flashcard switch feature now only works with the R4 Ultra (www.r4ultra.com), as the other flashcards mentioned in v6.1.0 would either simply not work, or cause a white screen crash.

Bug fixes
* Fixed some known bugs, such as crashing when launching a game using the DSi, 3DS, or R4 theme, and the Guru Meditation Error screen appearing when trying to open per-game settings in those themes.