Nintendo hat heute neue Geschäftszahlen veröffentlicht und dabei bekanntgegeben, dass Nintendo of Japan und Nintendo of Europe neue Präsidenten bekommen.

Nachdem Satoru Iwata im Juli 2015 verstarb, trat Tatsumi Kimishima die Nachfolge an. Ab dem 28. Juni 2018 wird Kimishima aber dann seine Amtszeit beenden – neuer Präsident bei Nintendo of Japan wird der 46 Jahre alte Shuntaro Furukawa. Furukawa arbeitet schon seit mehr als 24 Jahren bei Nintendo und war zuvor Vorstandsmitglied bei Nintendo und The Pokémon Company. Kimishima wird Nintendo in beratender Funktion erhalten bleiben.
Am gleichen Tag wird auch der Präsident von Nintendo of Europe seinen Posten räumen: Satoru Shibata wird zu einem Director bei Nintendo of Japan und tritt die Nachfolge von Yoshimi Mitamura an. Wer der Nachfolger wird, ist allerdings noch unbekannt.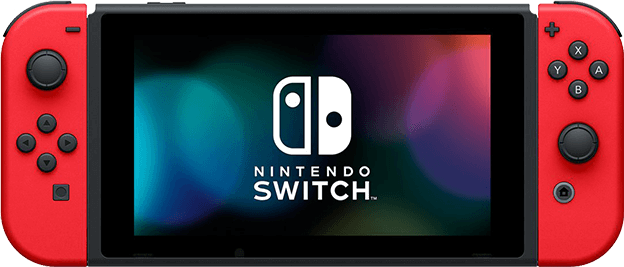 Genug der Formalitäten, ab zum spannenden Teil: Die Verkaufszahlen für das letzte Quartal von Anfang Januar 2018 bis Ende März 2018!
Nintendo hat bis Ende März 2018 insgesamt 17,79 Millionen Nintendo-Switch-Konsolen verkauft! Das ist ein plus von fast drei Millionen in drei Monaten und übertrifft Nintendos Erwartungen von 15 Millionen verkauften Konsolen. Im nächsten Fiskaljahr, welches Ende März 2019 endet, möchte man nochmal 20 Millionen Konsolen und 100 Millionen Spiele verkaufen.
Auch an der Software-Front gibt es erfreuliches: Super Mario Odyssey hat sich 10,41 Millionen Mal verkauft und ist drauf und dran, Super Mario Galaxy mit 12,77 Millionen verkauften Einheiten zu überholen. Das ist erstaunlich, wenn man bedenkt, dass Odyssey erst Ende Oktober erschien. Hier konnte Nintendo 1,34 Millionen Einheiten im letzten Quartal verkaufen.
Mario Kart 8 Deluxe hat das originale Mario Kart 8 für die Wii U überholt und steht jetzt bei 9,22 Millionen verkauften Einheiten (versus 8,42 Millionen bei der Wii U und das war das meistverkaufte Wii-U-Spiel!). Das ist ein plus von 1,89 Millionen.
The Legend of Zelda: Breath of the Wild macht einen großen Schritt nach vorne und schafft mit einem plus von 1,78 Millionen verkauften Einheiten insgesamt 8,48 Millionen.
Und hier ist eine kleine Übersicht (das plus gibt die Verkaufszahlen im letzten Quartal an):
Super Mario Odyssey: + 1,34 Mio. = 10,41 Mio.
Mario Kart 8 Deluxe: + 1,89 Mio. = 9,22 Mio.
The Legend of Zelda: Breath of the Wild: + 1,78 Mio. = 8,48 Mio.
Splatoon 2: + 1,11 Mio. = 6,02 Mio.
1-2-Switch: + 0,41 Mio. = 2,29 Mio.
ARMS: + 0,24 Mio. = 1,85 Mio.
Xenoblade Chronicles 2: + 0,25 Mio. = 1,31 Mio.
Kirby Star Allies: + 1,26 Mio. = 1,26 Mio.
GESAMTE SOFTWAREVERKÄUFE: + 16,41 Mio. = 68,97 Millionen

Dies bezieht sich auf Retail und auf Download-Software, die eine Retail-Version besitzt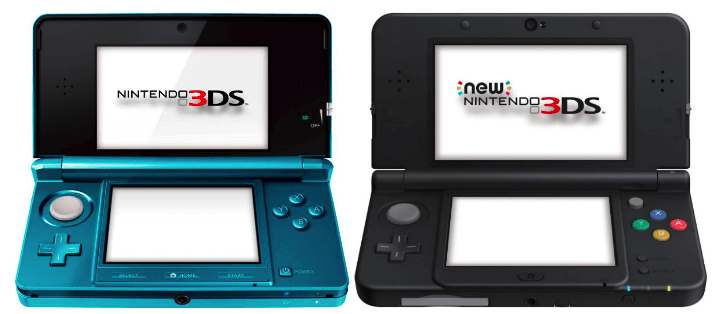 Die Nintendo-3DS-Verkäufe gehen langsam aber sicher zurück. Der beliebte Handheld konnte sich im letzten Quartal nur 540.000 mal verkaufen und bringt es damit auf 72,53 Millionen verkaufte Konsolen.
Und hier die Softwareverkäufe:
Mario Kart 7: + 0,28 Mio. = 17,04 Mio.
Pokémon X/Y: + 0,03 Mio. = 16,29 Mio.
Pokémon Sonne/Mond: + 0,05 Mio. = 16,10 Mio.
Pokémon Omega Rubin/Alpha Saphir: + 0,12 Mio. = 14,06 Mio.
New Super Mario Bros. 2: + 0,18 Mio. = 12,61 Mio.
Super Mario 3D Land: + 0,19 Mio. = 11,96 Mio.
Animal Crossing: New Leaf: + 0,10 Mio. = 11,69 Mio.
Super Smash Bros. for Nintendo 3DS: + 0,08 Mio. = 9,24 Mio.
Pokémon Ultrasonne/Ultramond: + 0,34 Mio. = 7,51 Mio.
Tomodachi Life: + 0,06 Mio. = 6,2 Mio.
GESAMTE SOFTWAREVERKÄUFE: + 4,39 Mio. = 364,89 Mio.
Vom SNES Classic Mini konnte Nintendo insgesamt 5,28 Millionen Einheiten absetzen.