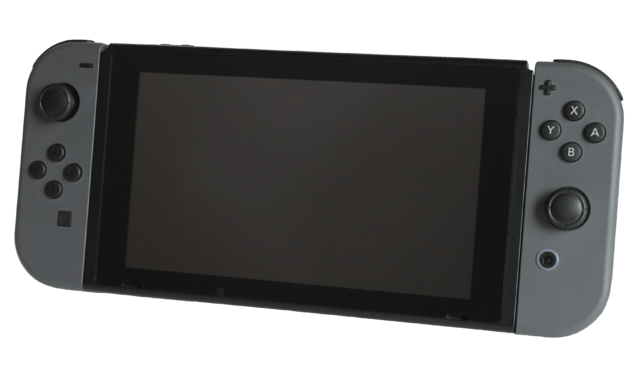 Nintendo hat heute ein neues Update für die Nintendo Switch veröffentlicht.
Die angekündigte Funktion, Videos des Gameplays aufzunehmen, ist jetzt verfügbar, wenn der Aufnahme-Knopf gedrückt gehalten wird. Dies speichert ein Video der letzten 30 Sekunden im Album (720p@30fps). Dort ist es auch möglich, das Video zurechtzuschneiden und auf Facebook und Twitter zu posten. Das klappt allerdings momentan nur mit The Legend of Zelda: Breath of the Wild, Mario Kart 8 Deluxe, ARMS und Splatoon 2.
Außerdem fügt dieses Update zwölf neue Profil-Icons von Super Mario Odyssey und The Legend of Zelda: Breath of the Wild hinzu und überarbeitet das Nachrichten-Feature im HOME-Menü. Auch ist es nun möglich, User- und Speicherdaten auf ein anderes System zu übertragen und Pre-load ist jetzt für einige, bald erscheinende Spiele im eShop verfügbar. Software-Updates lassen sich an Freunde senden, wenn die neue Funktion unter "Software-Update" beim jeweiligen Spiel ausgewählt wird.
Wichtig für User mit einer TKIP-Verschlüsselung für ihr WLAN: Diese Access-Points werden jetzt zwar angezeigt, sind aber ausgegraut. Betroffene sollten dringend die Sicherheitseinstellungen ihres WLANs prüfen und eine modernere Verschlüsselung (wie WPA2-PSK (AES)) wählen.
Und jetzt noch das technische Zeugs:

Alle Systemtitel wurden aktualisiert (bis auf die Wörterbücher und EULA) und es gibt vier neue Systemmodule. Zudem wurde die Rendering-Engine WebKit aktualisiert. Mehr Details gibt's auf SwitchBrew.