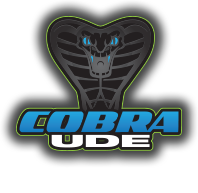 Team Cobra, bekannt aus der PlayStation 3 Szene, kündigte heute einen neuen Optical Drive Emulator für die Wii U an, mit dem man Wii U Spiele abspielen kann.
"Optical Drive Emulator" heißt, dass das Laufwerk der Wii U emuliert wird. Die WODE und der WiiKey U sind z.B. ODE. Auf der Website prahlt man schon mit Features, welche man vom WiiKey U kennt:
Ultra compact size
Designed in Europe
Supports all WiiU regions and motherboards
Upgradable high speed ARM MCU and FPGA engine
Solderless installation
Low power consumption
Assembled at a high tech facility
High quality
World class tech support
High speed USB 2.0 support
Der "Cobra Ultimate Drive Emulator", kurz "Cobra UDE" wird sehr kompakt sein und in Europa hergestellt werden. Er wird alle Wii U Regionen und Modelle unterstützen und die Engine lässt sich upgraden. Abgerundet wird das ganze durch eine einfach Installation, einem kleinen Energiebedarf und hoher Qualität, sowie einem High-Speed USB 2.0 Anschluss.
Wann der UDE erscheinen wird, steht noch in den Sternen. Die Website dazu ist schon live geschalten.