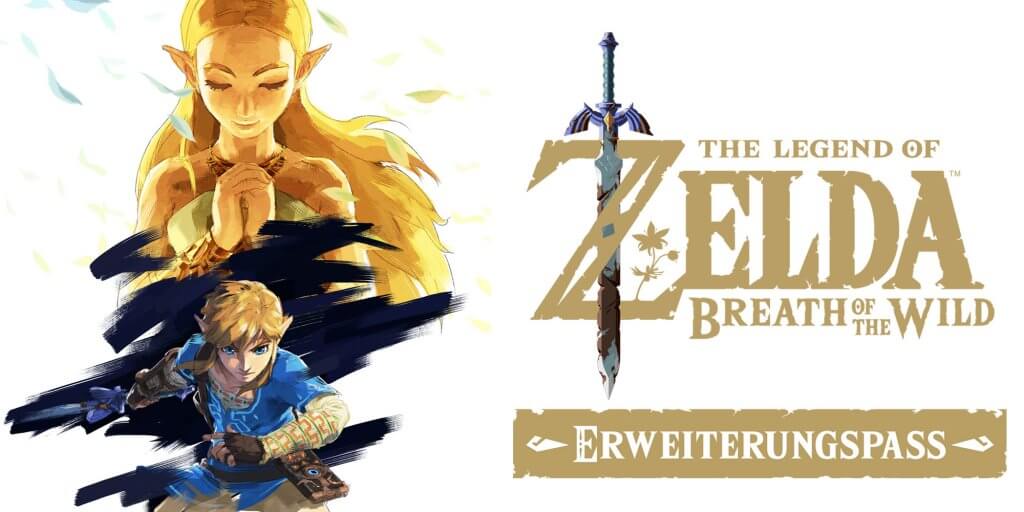 Nintendo hat heute auf ihrer Webseite Details zum ersten DLC-Paket für "The Legend of Zelda: Breath of the Wild" mit dem Namen "The Master Trials", welches im Sommer erscheint, bekanntgegeben. Gleichzeitig erscheint bereits heute ein Update, mit dem sich die Audio-Sprache ändern lässt.

Für das DLC wird der Erweiterungspass benötigt, der im Nintendo eShop verfügbar ist. Er kostet 20€, aber dafür kann auf beide DLC-Pakete zugegriffen werden – das zweite erscheint diesen Winter.
Folgendes bietet das erste DLC-Paket, welches diesen Sommer erscheint:
Prüfung des Schwertes
Diese Prüfung hieß vorher "Höhle der Prüfungen". Wenn das Master-Schwert wieder in seinen Sockel gesteckt wird, gelangt man in diese Prüfungen, bei der man in jedem Raum alle Feinde besiegen muss. Es gibt insgesamt 45 Räume und Link startet ohne Ausrüstung und Waffen. Wenn diese Prüfung geschafft wird, leuchtet das Master-Schwert stetig und hat somit eine permanente Angriffskraft von 60, statt 30.
Pfad des Helden
Mit der neuen Kartenfunktion "Pfad des Helden" können alle Schritte der letzten 200 Spielstunden zurückverfolgt werden. Außerdem lassen sich "interessante Fakten über dein Verhalten als Abenteurer ansehen". Dies funktioniert auch rückwirkend. Ein Video zu diesem Feature kann auf der Zelda-Website angesehen werden.
Schwieriger Modus
Im schwierigen Modus trifft man schon von Beginn an auf stärkere Gegner, außerdem merken diese schneller, wenn man sich nähert. Zudem erholen sie sich langsam im Kampf, sodass man sie schnell besiegen muss. Auch fliegen Planken in der Luft umher, bei der man gegen starke Gegner kämpfen muss, allerdings auch nützliche Schätze erhält.
Eigene Teleportziele erstellen
Irgendwo in Hyrule ist ein Teleport-Medaillon versteckt – wenn es gefunden wird, kann an einem beliebigen Ort ein Teleportziel erstellt werden. Allerdings nur eines auf einmal!
Neue Outfits
Irgendwo in Hyrule sind acht neue Schatztruhen versteckt, die Outfits aus vergangenen Zelda-Titeln beinhalten.
Krog-Maske
Wenn die Krog-Maske ausgerüstet wird, bewegt sie sich, wenn ein Krog in der Nähe ist. So wird es einfacher, die Samen zu finden – schließlich gibt es ganze 900 von ihnen! Diese Maske ist ebenfalls in einer Truhe irgendwo in Hyrule versteckt.
Sprachausgabe ändern
Dieses Feature steht bereits ab heute mit einem Update zur Verfügung. Der Bildschirmtext bleibt in der eingestellten Sprache (deutsch), die Sprachausgabe lässt sich aber z.B. auf Englisch oder Japanisch ändern. Die verfügbaren Sprachen sind: Englisch, Japanisch, Französisch (Frankreich), Französisch (Kanada), Deutsch, Spanisch (Spanien), Spanisch (Lateinamerika), Italienisch und Russisch. Auf der Wii U muss vorher das Sprachpaket aus dem Nintendo eShop geladen werden.