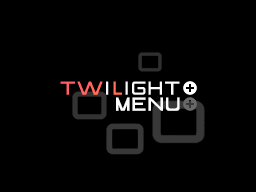 Das TWiLight Menu++ sieht aus wie das DSi-Menü und kann in Verbindung mit NDS-Bootstrap DS-Homebrews und DS-Spiele von der SD-Karte abspielen.
Die Anti-Piracy-Meldung (wenn ein AP-Patch benötigt wird) lässt sich jetzt mit "B" überspringen.
What's new?
* DSi, 3DS, and R4 themes: You can now press B on the AP-patch message, if shown for your game, to skip launching the game.

Bug fixes
* .launchargs made with launcharggen no longer causes the Now Loading... screen to be stuck.
* The DSi splash now plays at the proper speed.