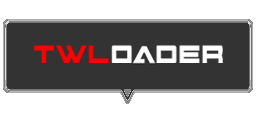 Robz8 hat seinen TWLoader für den 3DS aktualisiert.
Der Banner-Ton wurde geändert und die Uhrzeit wurde oben rechts hinzugefügt. Die Einstellungen wurden verbessert und die Farbe der Oberfläche kann jetzt geändert werden, ohne TWLoader neu zu starten.
- Banner audio is replaced with new one.
- Clock time is added to the top-right.
- Improved settings screen a bit, and relaunching TWLoader is no longer required for changing GUI color.