Nintendo hat heute früh auf den Game Awards das langersehnte zweite DLC-Paket für "The Legend of Zelda: Breath of the Wild" mit dem Titel "Die Ballade der Recken" angekündigt und direkt danach veröffentlicht. Auch wurde Breath of the Wild zum "Spiel des Jahres" gekürt.
Neu ist u.a. der Zerstörer, eine mächtige Waffe. Mit diesem können neue Monsterlager ausgehoben, neue Schreine und ein neuer Dungeon entdeckt werden. Nach dem Durchspielen des zusätzlichen Abenteuers erhält man auch das Motorrad "Eponator Zero"!
Ferner werden neun neue Schatztruhen mit neuen Kostümen hinzugefügt. Diese sind das Hummer-Shirt aus Wind Waker, Ravios Hut, Zantos Helm, Phanton Ganons Rüstung und eine Leibwachen-Uniform.
Auch neu ist die Antike Pferde-Rüstung, die irgendwo in Hyrule versteckt ist. Mit dem Antiken Zaumzeug kann ein Pferd öfters sprinten und mit dem Antiken Sattel kann das Pferd unverzüglich herbeigerufen werden, egal, wo es sich gerade befindet!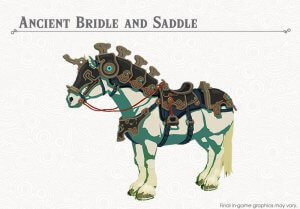 Einen Überblick verschafft euch auch der Trailer auf YouTube.
Das zweite DLC-Paket ist zusammen mit dem Erweiterungspass für 19,99€ im Wii-U- und Switch-eShop erhältlich und kommt auch zusammen mit dem ersten DLC "Die Prüfung des Schwertes". Zum Installieren werden 2,6 GB an Speicherplatz benötigt.
Beachtet bitte, dass ihr erst alle vier Titanen befreit haben müsst, bevor ihr euch an das neue Abenteuer machen könnt.