Der Wii-U-Emulator Cemu wurde aktualisiert.
Wie immer wurde die Kompatibilität verbessert. So wurden u.a. Grafikfehler in Mario Tennis: Ultra Smash und Fehler in Star Fox Zero behoben. Der Tag-/Nacht-Bug in Xenoblade Chronicles X gehört nun der Vergangenheit an und The Wonderful 101 läuft jetzt mit deutlich mehr als nur fünf FPS. Videos in Bayonetta 2 funktionieren jetzt und Breath of the Wild bekam ein paar Stabilitätsfixes. Ferner lässt sich nun auch die Größe des Emulationsfensters ändern.
Ein Preview-Video findet ihr wie immer auf YouTube.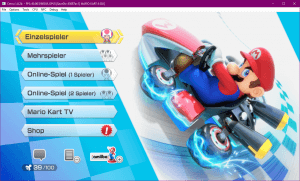 * Recompiler performance improvements
* Audio improvements
* Better support for softdec videos
* Minor compatibility improvements
* Misc smaller changes and new features