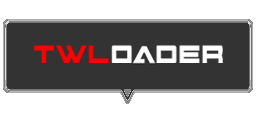 Kein Tag ohne ein TWLoader–Update!

Ein Spielzähler wird jetzt unter der Textblase angezeigt; dieser kann auch deaktiviert werden. Das Spiellimit wurde von 50 auf 100 Spiele hochgesetzt und Banner werden nun (wie Boxarts) nicht mehr alle auf einmal geladen. Wenn keine Spiele auf der SD-Karte gefunden wurden und der Cursor auf "Einstellungen" ist, kann dieser mit dem Steuerkreuz rechts zurück zum Card-Icon bewegt werden.
Additions:
- Game counter is seen below the text bubble. Can be turned on/off in settings.

Improvements:
- Game limit has been increased from 50 to 100.
- Banner icons are no longer loaded all at once, freeing up more RAM space.

Bugfixes:
- If no games are found, while in SD card, if cursor is on Settings, pressing Right will now let you move to card icon again.