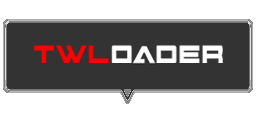 Robz8 hat seinem TWLoader für den 3DS ein Update spendiert.
Der File-Listing-Modus wurde entfernt und der Einstellungsbildschirm wurde verbessert. Die Versionsnummer wird dort nun ebenfalls angezeigt. Die TWLApp.cia wurde gefixt, sodass nicht mehr zum Einlegen einer Cartridge aufgefordert wird, wenn "Reset Slot-1" aktiviert ist und keine Karte im Slot-1 steckt, wenn eine .nds Datei gestartet wird.
Basic file listing mode is gone.
Settings screen is now improved, and can be selected in the Game/App selection screen.
Version number can be seen at the top-right in Settings.
"sdmc/_nds/twloader/cia/TWLapp.cia" is fixed, so the message "Please insert a cartridge" will not appear if "Reset Slot-1" is on, and there's no card in Slot-1 when running a .nds file.