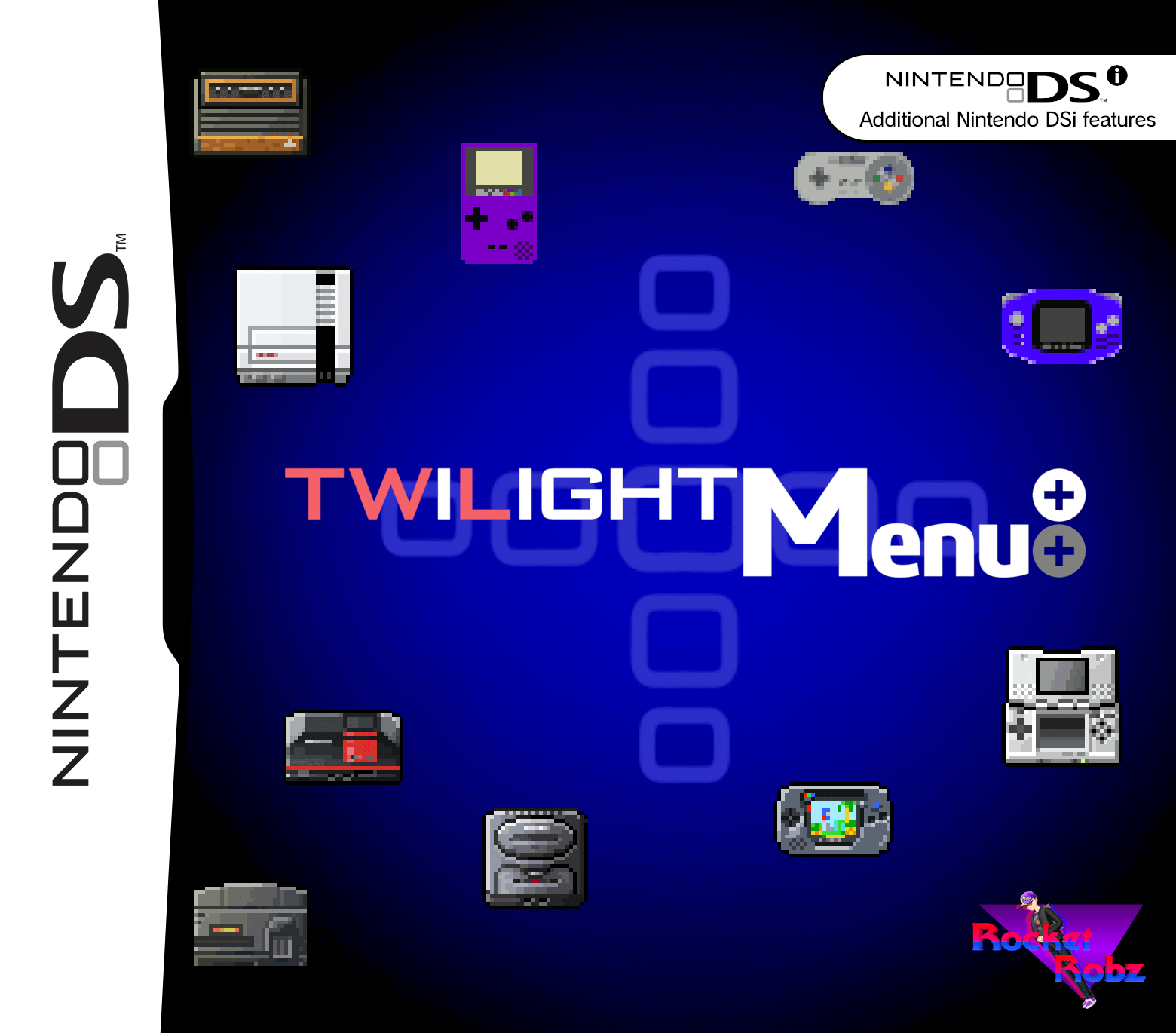 Das TWiLight Menu++ sieht aus wie das DSi-Menü und kann in Verbindung mit NDS-Bootstrap DS-Homebrews und DS-Spiele von der SD-Karte abspielen.
nds-bootstrap

Spielt in Verbindung mit TWLMenu++ DS-Spiele und -Homebrews von der SD-Karte ab.
GBA-ROMs werden in der ROM-Liste angezeigt und via GBARunner2 gestartet, außerdem lässt sich auf dem DSi die WiFi-LED ein/ausschalten. Wie immer wurden noch einige Fehler behoben.
TWLMenu++ Changelog

What's new?
* GBA ROMs are now shown in the ROM list, and are launched via GBARunner2.
* DSi: Added option to toggle the WiFi LED.

Bug fixes
* DSi/3DS: Fixed box art being loaded from memory, even when set not to.
* R4 theme: Fixed some messages not disappearing, when A is pressed.

DSi/3DS: These games now work with auto heap shrink
* Ace Attorney Investigations: Miles Edgeworth
* Advance Wars: Dual Strike
* Giana Sisters (EUR)
* Transformers: Autobots
* Transformers: Decepticons
NDS-Bootstrap Changelog

What's new?
* libeasysave is now used for reading nds-bootstrap.ini.

Bug fix
* As a result, files with ; in it's name, will now work.