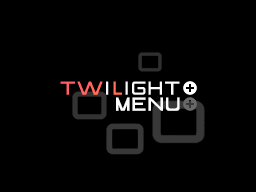 Das TWiLight Menu++ sieht aus wie das DSi-Menü und kann in Verbindung mit NDS-Bootstrap DS-Homebrews und DS-Spiele von der SD-Karte abspielen.
Die Spender-ROM für SDK5-Spiele kann festgelegt werden und eine Meldung wird angezeigt, wenn ein Spiel inkompatibel mit NDS-Bootstrap ist. Das Acekard-Theme löscht nicht mehr einfach so ROMs, wenn ein Fehler auftritt und Heap Shrink muss für einige Spiele nicht mehr aktiviert werden – welche das sind erfahrt ihr im Changelog.
Changelog

What's new?
* The Donor ROM setting feature has been re-added to the per-game settings (but only for SDK5 games)!
* Please check the linked nds-bootstrap page to learn more, or what the feature is.
* PicoDriveTWL has been added as an alternate Genesis/MD emulator option.
* If it's set to Hybrid, PicoDriveTWL will be used if the ROM is larger than 3MB, or jEnesisDS if the ROM is 3MB or lower.
* PicoDriveTWL can also save!
* (RetroGameFan) Fixed AP-fixes for Anpanman to Touch de Waku Waku Training and Tomodachi Collection.
* A message is now shown, if a game is known to be incompatible with nds-bootstrap.

Bug fixes
* Data cache is now flushed before launching Slot-1 or DSiWare, via Unlaunch.
* This allows launching attempts to always be successful.
* Acekard theme no longer deletes ROMs, if an error occurs!
* The Gen 4 Pokemon games no longer launch, when using DSiWarehax, due to an issue related to wireless.
* You no longer need to manually disable heap shrink for these games:
- Ben 10 Triple Pack
- Daikoukai Jidai IV: Rota Nova
- Tamagotchi Connection: Corner Shop
- Tsubasa Chronicle
- The Wild West
- Yakitate!! Japan: Game Ichigou: Choujou Kessen!! Pantasic Grand Prix!
Danke an Basti für den Hinweis!