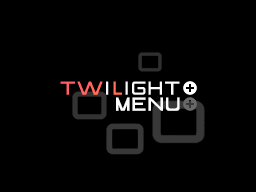 Das TWiLight Menu++ sieht aus wie das DSi-Menü und kann in Verbindung mit NDS-Bootstrap DS-Homebrews und DS-Spiele von der SD-Karte abspielen.
Spiele lassen sich wieder von einer Flashkarte starten und mehrere Abstürze wurden behoben.
Improvement
* (@Epicpkmn11 and various) Updated translations.

Bug fixes
* Fixed a bug introduced by reading AP-fix and/or widescreen files from packs, where nds-bootstrap wouldn't be able to boot games from flashcards, if those files are found.
* (@Epicpkmn11) The "Can't launch" text is now automatically vertically centered.
* (@Epicpkmn11) Fixed some minor crashes.