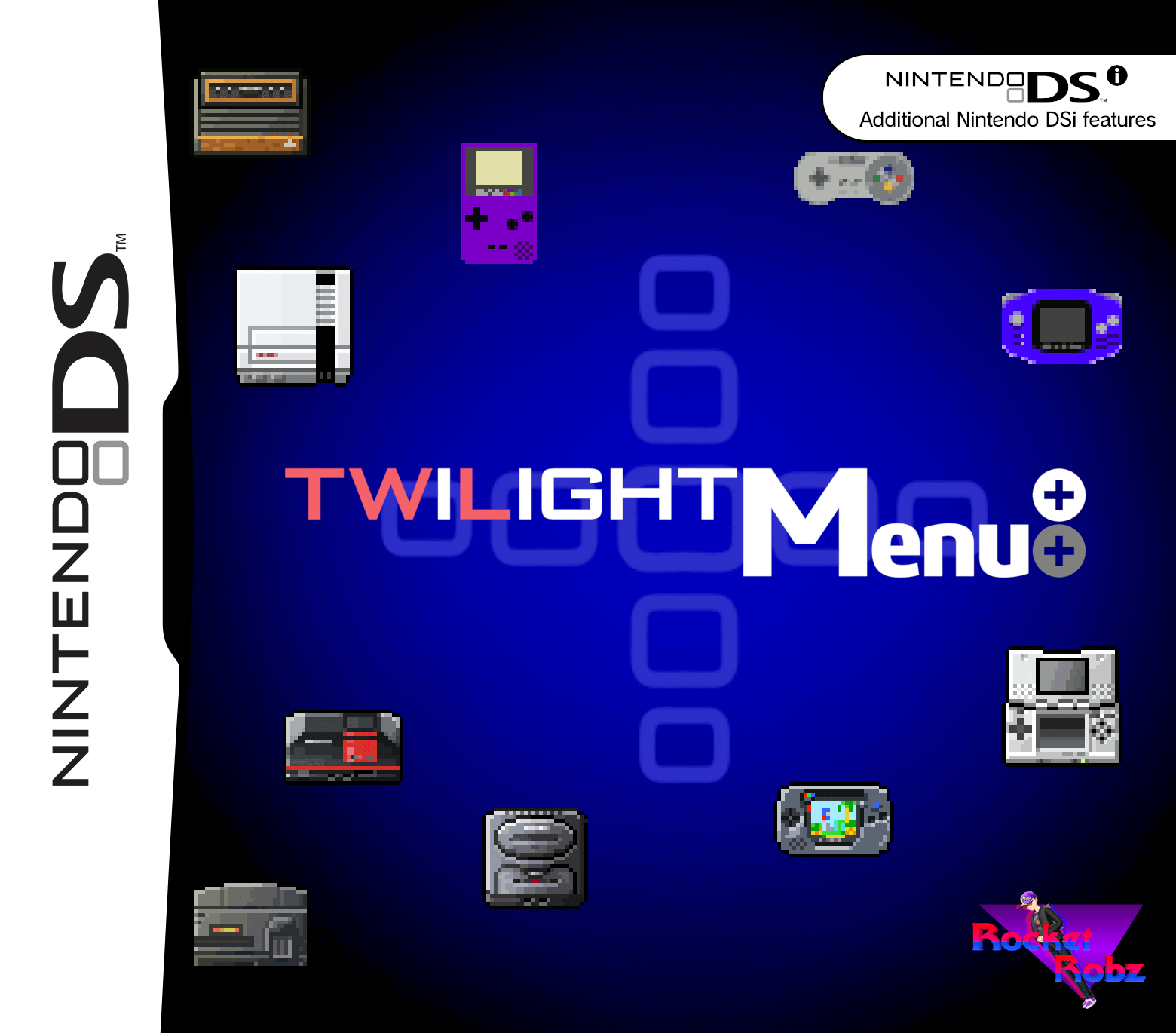 Das TWiLight Menu++ sieht aus wie das DSi-Menü und kann in Verbindung mit NDS-Bootstrap DS-Homebrews und DS-Spiele von der SD-Karte abspielen.

Spielt in Verbindung mit TWLMenu++ DS-Spiele und -Homebrews von der SD-Karte ab.
Themes können nun eigene Schriftarten benutzen. Auch werden folgende DSiWare-Spiele unterstüzt:
Army Defender
Calculator
Flashlight
Heathcliff: Spot On
Mighty Milky Way (Ton-Ausgabe nur auf DS-Debug Konsolen)
Touch Solitaire (nur DS-Debug-Konsolen, US-Version)
TWiLight Menu++ Changelog

* Updated B4DS DSiWare whitelist to accommodate for the included nds-bootstrap version.
* (@spellboundtriangle) Added widescreen patch for beebzDS (Demon Turf DS).
* (@Epicpkmn11) Added setting nds-bootstrap game manual!
* (@DieGo367) Themes can now use multiple font palettes! (#1894)
* (@DieGo367) Themes can now have fonts bundled! (#1895)
* (@DieGo367 & @Epicpkmn11) Added Use skin font setting! (#1896)
NDS-Bootstrap Changelog

What's new?
* B4DS mode: Added support for 5 more DSiWare titles! (Retail unit total: 63 -> 68) (See here for the complete list of supported DSiWare titles.)
** Army Defender
** Calculator
** Flashlight
** Heathcliff: Spot On
** Mighty Milky Way (Audio playback exclusive to DS Debug consoles)
** DS Debug exclusive: Touch Solitaire (USA version only)
* (@Epicpkmn11) Added showing game manuals in the in-game menu!
** Read from MANUAL_PATH in sd:/_nds/nds-bootstrap.ini

Improvement
* (@Epicpkmn11 and various) Updated translations.

Bug fix (B4DS mode)
* Fixed Super Princess Peach not booting and showing an error screen.