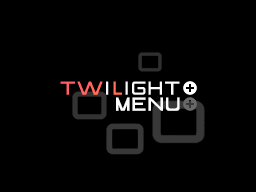 Das TWiLight Menu++ sieht aus wie das DSi-Menü und kann in Verbindung mit NDS-Bootstrap DS-Homebrews und DS-Spiele von der SD-Karte abspielen.
Mehr Spiele wurden für den künftigen Widescreen-Patch vorbereitet und ein Fehler in den DSi-, 3DS- und Saturn-Themes wurde behoben, bei dem eine Meldung für Game-Gear-Spiele nicht angezeigt wurde.
What's new?
* More games now have widescreen support! Brings the ROM total from 96 to 111!

Bug fixes
* DSi/3DS/Saturn theme: Fixed message for Game Gear games not being shown when launching a game for that console.
* Some minor fixes to the app's manual.