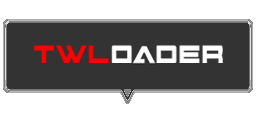 Robz8 hat seinen TWLoader aktualisiert.
Eine neue UI-Farbe "Weihnachten" wurde hinzugefügt und die gleiche Animation wie beim DSi erscheint jetzt, wenn ein Spiel gestartet wird. Des Weiteren gab es noch einige Bugfixes; näheres im Changelog.
Additions:
- A festive new color for the UI: Christmas (or Red & Green)!
- Small dots forming a circle will appear when you launch a game, just like in the DSi Menu.

Improvements:
- The shadow of the settings, cart, and game icons are no longer solid.

Bugfixes:
- In the game counter, the number of games in SD Card is no longer a square.
- If DSP firm isn't found, or sound isn't playing, TWLoader will no longer crash.
- TWLNAND side: Reverted an unnecessary change relating to CPU speed setting.