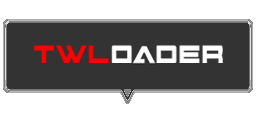 Und noch ein TWLoader-Update.
Ein Lautstärke-Icon wie im DSi-Menü und eine VRAM-Boost-Option wurden hinzugefügt. Des Weiteren wird nur noch eine Bootstrap-NDS-Datei für Retail- und Homebrew-ROMs benötigt und die Netzwerk-Features funktionieren wieder.
Spoiler

Additions:
- Like in the DSi Menu, a volume icon is at the top-left of the top screen.
- NTR/TWL setting: New VRAM boost option added.

Improvement:
- Only one bootstrap .nds file is now used for both retail and homebrew ROMs.

Bugfix:
- Downloading boxart/latest TWLoader, including updating bootstrap, should now work this time.