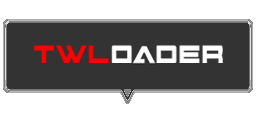 Robz8 ist fleißig am Updaten seines TWLoaders.
Die Menüfarbe und die Sprache der Bannertexte (nur für Spiele auf der SD-Karte) können jetzt geändert werden. Außerdem werden jetzt Cover für die Spiele auf der SD-Karte heruntergeladen – allerdings vorerst nur US. Der Bannertext wurde zentriert und wird jetzt auch größer angezeigt, wenn der Dateiname versteckt wird. GBARunner2 funktioniert nun von der SD-Karte und wenn ein eigenes Bild für den unteren Bildschirm verwendet wird, wird beim Starten eines Spiels das Bild nicht mehr als weißes Viereck angezeigt.
Additions:
* Menu color can now be changed.
* Banner text language can now be changed (games on SD Card only).
* Box art is now downloaded for games (US only, for now) on the SD Card! Delete your box art (game.nds.png) files that are in "sdmc:/_nds/twloader/boxart/", except the homebrew ones. Backup first, if you want.

Improvements:
* Banner text for games on the flashcard is now centered (not perfect).
* Banner text is now bigger when filename is hidden.

Bugfixes:
* GBARunner2 on SD Card now works.
* If using custom bottom screen image, when launching a game, there will not be a white square appearing anymore.