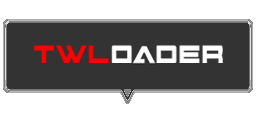 Robz8 hat seinen TWLoader aktualisiert. Das nennen wir Softwarepflege!
Der Doppelpunkt oben rechts blinkt nun und der Spielzähler bei 100 Spielen wurde gefixt. Zudem wurde wieder versucht, einen Bug zu fixen, bei dem TWLoader abstürzt, wenn Banner von großen ROMs geladen werden.
Improvements:
- The ":" in the time at the top-right now blinks.
- Some textures are freed up if they aren't in use.

Bugfixes:
- Game counter bug if you have 100 games, is fixed.
- Once again tried to fix the crashing bug of reading banners from really big roms.

Addition:
- Added 80MB SystemMode CIA in case the bugfix doesn't work.