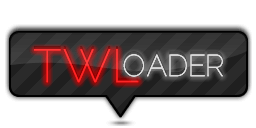 Rozb8 hat seinen TWLoader aktualisiert.
Dies ist ein sehr umfangreiches Update. Zuerst hätten wir ein brandneues Banner, außerdem wird der Slot-1-Text und das Icon nun von der eingelegten Cartridge gelesen. 3DS-Cartridges lassen sich jetzt auch starten, für DS-Spiele in Slot-1 werden nun Cover angezeigt und die Galaxy-Eagle-Flashkarte funktioniert jetzt problemlos. Der Username (kann in den DS-Systemeinstellungen gesetzt werden) erscheint nun oben links, wenn eine ROM gestartet wird und Einstellungen können von nun an auch per Spiel gesetzt werden.
Eine 3DSX-Version für den Homebrew Launcher ist ab jetzt enthalten, allerdings ist dies eher eine Demo, da damit keine ROMs gestartet werden können. Eine CFW ist empfohlen. Mit "L" und "R" lassen sich die Seiten wechseln und Homebrew-ROMs erstellen keine Speicherdaten mehr. In der "settings.ini" kann der Pfad zu den ROMs selbst festgelegt werden ("ROM_FOLDER" und/oder "FCROM_FOLDER" für Flashkarten).
Spiele lassen sich nun von den Flashkarten AKRPG, O-4, R4iDSN und R4i Gold RTS hinzufügen, des Weiteren prüft TWLoader nicht mehr beim Start auf existierende Cover. Wie immer gab es auch einige Bugfixes und kleinere Verbesserungen.
Spoiler

* Brand new logo by Joom!
* Slot-1 icon/text is now read! (thanks to @GerbilSoft)
* 3DS carts can now be launched as well!
* Box art for Slot-1 (NTR/TWL only)!
* The Galaxy Eagle flashcard is confirmed working!
* You can now manually change the language of the GUI.
* Your name will be shown at the top-left of the top screen, the next time you launch a rom in TWLoader!
* Per-game settings! Press SELECT, and change some settings for a specific game!
* Added a start menu! You can change the game location, and start GBARunner2!
* A 3DSX demo version! Yep, you heard right! OFW users can now try out TWLoader, before they decide they can switch to CFW!

Improvements
* L and R buttons are now used for switching pages!
* The "?" box art images are no longer solid black.
* .sav files are not created for homebrew roms.
* A rom path can now be set manually in "settings.ini"! It should be set to ROM_FOLDER, and/or FCROM_FOLDER (for flashcards).
* The DS/DSi boot screen now has all 6 languages!
* The AKRPG, O-R4, R4iDSN, and R4i Gold RTS flashcards should now work with the "Add Games" feature!
* TWLoader no longer checks for existing boxart every time it starts, and checks for missing boxart if they don't exist.

Bug fixes
* TWLoader no longer crashes when there's no .nds or .ini files.
* Got rid of some memory leaks! (thanks to @GerbilSoft)
* Some other bug fixes I can't think of.