JK_ hat seinen Speicherdaten-Manager für den Nintendo 3DS aktualisiert.
ExtDaten können jetzt erstellt werden und eine 3DSX für den Homebrew Launcher wurde hinzugefügt, diese wurde aber nicht so viel getestet. Die Homebrew sollte nun bei einigen Titeln nicht mehr abstürzen und der Text sollte nun nicht mehr links von der Textbox gezeichnet werden. Eine eigene Schriftart kann verwendet werden, wenn diese als "font.ttf" in den "JKSV"-Ordner auf der SD verschoben wird, welcher jetzt übrigens auch für CIA-Nutzer benötigt wird.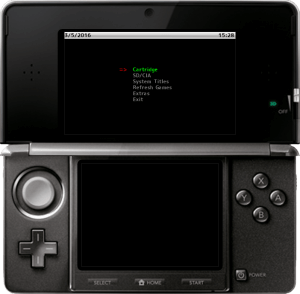 - Added the ability to create ExtData.
- Added '3DSX' mode (This hasn't been tested too much)
- Found the problem with certain titles causing issues and crashing.
- (Hopefully)Found a workaround for text being draw to the left of the textbox
- Increased buffer size.
- Custom fonts
- A bunch of other stuff I can't think of right now cause I just want to play ZTD.