Payload Launcher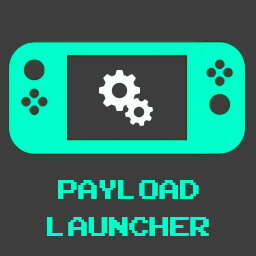 Startet Fusée-Gelée-Payloads von der SD-Karte direkt vom Homebrew Menu aus. Wie Reboot to Payload, nur mit Auswahlmenü.
UPDATE: v1.0.2 entfernt lediglich den Hinweis, dass die Homebrew nur mit Atmosphère funktionieren würde.
Diese nützliche Switch-Homebrew von suchmememanyskill erweitert Atmosphères "Reboot to Payload" NRO um ein nützliches Auswahlmenü, sodass aus mehreren Fusée-Gelée-Payloads ausgewählt werden kann. Diese müssen auf die SD-Karte in den Ordner "/payloads/" verschoben und anschließend in der Homebrew ausgewählt werden. Bis zu 20 Payloads werden unterstützt.
Funktioniert mit Atmosphère (und Kosmos, da es Atmosphère nutzt), ReiNX und SX OS Beta. Mit "Minus" lässt sich auch die "reboot_payload.bin" überschreiben, welche bei einem Neustart über das Switch-Menü gestartet wird (das funktioniert allerdings nur mit Atmosphère und Kosmos).