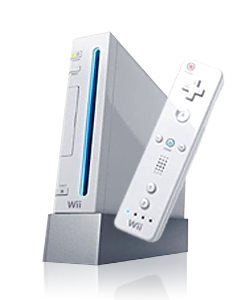 Desairem hat seinen Wii- und Gamecube-Spiele-Manager für OS X aktualisiert.
Unterstützt werden alle OS X Versionen ab 10.7 "Lion". Es können FAT- und WBFS-Partitionen gelesen werden. Alternativ kannst du noch NTFS-3G nachinstallieren, um auf NTFS-Platten zuzugreifen!
Spiele können nun vom Finder direkt in das Witgui-Fenster gezogen werden, um eine Umwandlung durchzuführen. Außerdem wurden zwei Fehler behoben: Einmal, wenn ein Spiel von Witgui zum Finder gezogen wird und einmal ein Fehler, der auftrat, wenn während oder mit der Umwandlung Ordner erstellt oder umbenannt wurden.
New features
Games can be dragged from the Finder directly into a Witgui window to start a conversion.

Fixed bugs
When starting a drag from Witgui to the Finder, the drag image disappears and the system remains responsive. Fixed an error that happened when creating directories with / during a conversion or renaming.