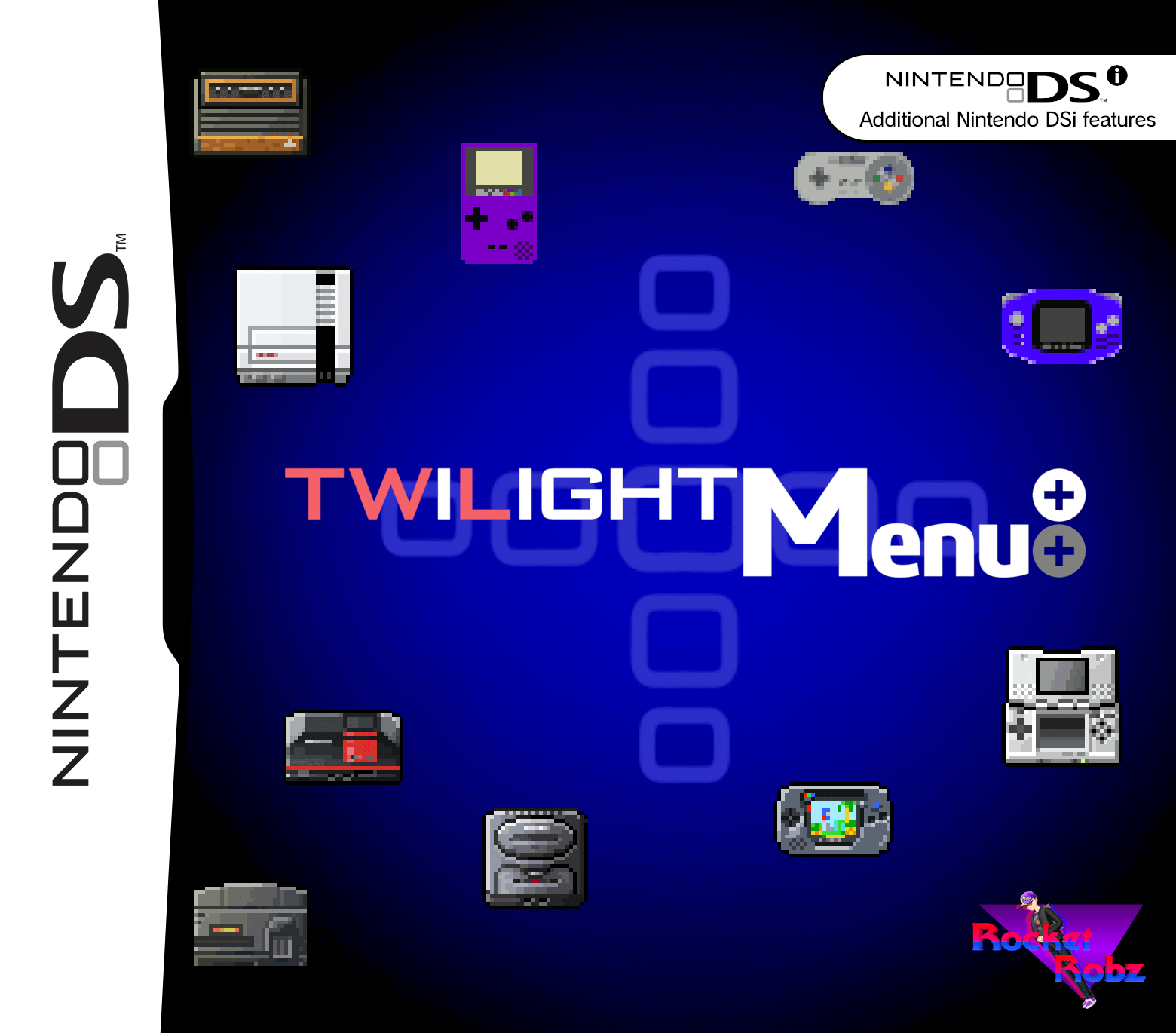 Das TWiLight Menu++ sieht aus wie das DSi-Menü und kann in Verbindung mit NDS-Bootstrap DS-Homebrews und DS-Spiele von der SD-Karte abspielen.
nds-bootstrap

Spielt in Verbindung mit TWLMenu++ DS-Spiele und -Homebrews von der SD-Karte ab.
Anti-Piracy-Fixes für die Spiele "Fire Emblem: Shin Monshou no Nazo Hikari to Kage no Eiyuu" ("Fire Emblem: New Mystery of the Emblem") und "The Legend of Zelda: Spirit Tracks (Europe) (Rev 1)" wurden hinzugefügt. Die Einstellung "Card read DMA" verursachte einige Probleme und wurde deshalb deaktiviert – wer von einer älteren Version aktualisiert, sollte diese manuell deaktivieren und nur für Spiele, die es benötigen einschalten.
DSi-Spiele booten nun auch schneller und die Kompatibilität wurde etwas erhöht (Lunar Knights, Professor Layton, Inazuma Eleven, Big Bang Mini, etc.). Leider bedeutet die Deaktivierung von DMA, dass es in einigen Spielen wieder zu Lags und/oder Bildschirmflackern kommen wird.