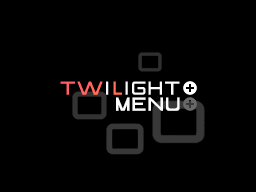 Das TWiLight Menu++ sieht aus wie das DSi-Menü und kann in Verbindung mit NDS-Bootstrap DS-Homebrews und DS-Spiele von der SD-Karte abspielen.
DSiWare-Speicherstände werden nun korrekt angelegt und wenn NDS-Bootstrap von einer Flashkarte genutzt und GBARunner2 gestartet wird, wird letzteres direkt gebootet, anstatt mit der Flashkarte.
What's new?
* DSiWare saves are now properly created with a FAT12 header added to the beginning.
Now some DSiWare games should either no longer give a "save corrupted" message, or start successfully instead of showing The save data could not be read.

Bug fix
* If nds-bootstrap is set to be used on flashcards, when starting GBARunner2, it'll be booted directly, instead of using the flashcard kernel/firmware to boot it.