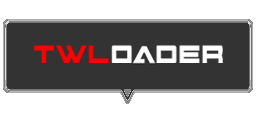 Robz8 hat seinen TWLoader aktualisiert.
Das Programm kann nun mit Unicode-Bannern umgehen und mehr Text wurde übersetzt. Mehrere Fehler wurden behoben, so z.B. einer, bei dem TWLoader bei jedem Start bei "Now checking TWLoader version…" hängen blieb. Dieser sollte eigentlich längst gefixt sein, wer immer noch damit Probleme hat, sollte das Wi-Fi seines 3DS ausschalten, den TWLoader starten und das TWLoader-Auto-Update in den Einstellungen ausschalten.
Improvements:
* Unicode banners are now handled correctly.
* Some more text are translated, in settings, and the "START" text in game select.

Bugfixes:
* Holding left or right too early can cause the frame/cursor in the menu to become misaligned with the game icons.
* Fixed a potential crash when launching a game.
* Launching a game from flashcard no longer takes you to bootstrap.
* TWLoader is no longer stuck on "Now checking TWLoader version..." on auto-update.