Dieses Jahr war alles anders und wir haben EURE Vorhersagen für 2021 gesucht! Insgesamt 23 Stück haben wir herausgepickt und werden diese nun überprüfen! Außerdem gibt es eine wichtige Ankündigung.
Eine "Switch Pro" erscheint
Nein. Definitv eine beliebte Vorhersage, aber durch ständige Wiederholung wird sie auch nicht wahrer!
Die Switch verkauft sich über 100 Millionen Mal
Ja! Laut offiziellen Zahlen hat sich die Switch bisher 93 Millionen Mal verkauft – das war aber im September und mit absoluter Sicherheit kann man sagen, dass sie sich über Weihnachten so gut verkauft hat, dass sie die 100 Millionen Marke gebrochen hat.
Alle bisherigen Switch-Modelle (minus eine eventuelle Switch Pro) lassen sich ohne Hardmod modden
Nein. Zu schön um wahr zu sein!
Zwei Updates mit großen neuen Features erscheinen für die Switch
Nein. Lediglich ein großes Feature-Update erschien und das brachte Bluetooth-Audio mit sich.
Breath of the Wild 2 erscheint
Nein. Aber nächstes Jahr! Hoffentlich.
Pokémon Diamant/Perl Remakes werden angekündigt
Volltreffer! Pokémon Strahlender Diamant und Leuchtende Perle wurden am 26. Februar anlässlich des 25. Geburtstags von Pokémon angekündigt und erschienen am 19. November 2021.
Ein weiteres zeitlimiertes First-Party-Spiel erscheint
Nein. Ein Glück.
Der Dolphin Emulator erscheint für Horizon OS
Nein. Schade.
Ein Media-Center für die Switch erscheint
Nein. Das ist wohl ein Feature was keiner mehr braucht. Ich nehme an, die meisten streamen Serien und Filme mittlerweile einfach über einen Online-Videodienst.
USB-Loading von Spielen wird ermöglicht
Nein. Leider kümmert sich keiner um Features, die auch nur im entferntesten etwas mit Warez zu tun haben. Außer Emulation natürlich.
Atmosphère wird Horizon OS komplett reimplementieren
Nein. Zumindest ist der Kernel nicht mehr opt-out und Module wie Dateisystem-Treiber sind auch eher unnötig und schwer zu reimplementieren.
Nintendo strahlt keine neue, generelle "Nintendo Direct" aus
Doch! Im Februar beendete Nintendo die eineinhalb-jährige Durststrecke. Neben der E3- und September-Ausgabe war das übrigens auch die einzige. War ja auch nur umgekehrte Psychologie 😉 .
Weitere Nintendo-Dokumente und -Software werden geleaked
Ja! Im Juli wurden weitere Nintendo-Dokumentationen und Wii-SDKs geleaked.
Nintendo geht noch härter gegen Homebrew vor
Nein. Team Xecuter wurde zwar zerschmettert, ansonsten blieb alles so wie immer. Ist das jetzt gut oder schlecht…?
Team Xecuter wird langsam verschwinden
Ja. Team Xecuter ist quasi verschwunden, nachdem garyopa angeklagt wurde und das Justizministerium der Vereinigten Staaten die Domains an sich genommen hat.
Eine neue Mini-Konsole wird veröffentlicht
Ja. Den "Game & Watch: The Legend of Zelda" würde ich schon dazuzählen.
Ein weiterer, alter Service wird eingestellt
Nein. Aber Nintendo bereitet wohl langsam die Schließung des Nintendo Networks vor…
Nintendo behebt den Joy-Con-Drift
Haha. Guter Witz.
Alle 3DS-Firmware-Versionen und -Modelle lassen sich ohne Seedminer/Verrenkungen modden
Nein. Schade, auch wenn es eigentlich kein großer Akt ist. Aber es macht das Ganze so furchtbar kompliziert.
Eine neue Wii U CFW erscheint
Nein. Aber Aroma wurde gezeigt! Außerdem habe ich da was gehört…
So halb! Mit Tiramisu erschien eine verbesserte Homebrew-Umgebung, die aber auf Mocha aufbaut. Aroma wurde gezeigt, aber noch nicht veröffentlicht.
UPDATE, 01.01.2022, 00:49 Uhr: Dieser Punkt wurde bereits kurz vor Mitternacht am 31. Dezember 2021 erfüllt, unsere News brauchte aber noch rund eine Stunde. Daher wurde dieser Punkt nachträglich korrigiert.
Der 3DS erhält ein Update
Ja! Mit der 11.15 erschien im Juli genau ein Update.
Die Wii U erhält weiterhin kein Update
Nein. Den Punkt wollte Nintendo uns nicht gönnen.
Wir stellen einen neuen Besucherrekord auf
Nein. Der letzte Besucherrekord war am 28. Juli 2019. Ehrlich gesagt sind die Besucherzahlen erstmals seit unserem Bestehen rückläufig. Aber man kann ja nicht ewig wachsen!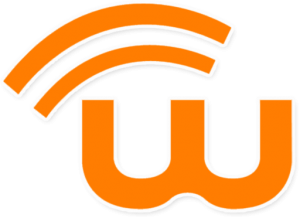 Von 23 Vorhersagen haben dieses Jahr 6 gestimmt, 16 nicht gestimmt und eine gilt als Unentschieden. So viel zur Schwarmintelligenz! Das ist unser dritter Fehlschlag und damit liegt es Unentschieden in unserer Gesamtbilanz. Alle vorherigen Vorhersagen könnt ihr euch nochmal im Wiki zu Genüge führen.
Eine wichtige Ankündigung.
Wir spielen das Vorhersagen-Spiel seit 2013. Insgesamt neun Mal haben wir das Prozedere jetzt durchlaufen und in den letzten Jahren wurde es immer schwieriger für mich, mir neue Vorhersagen auszudenken (ääh ich meine natürlich die Glaskugel wurde immer trüber) und zurzeit passiert auch leider relativ wenig (ist zumindest mein Gefühl).
Deshalb habe ich mich dazu entschieden, das "Vorhersagen-Spiel" einzustellen bzw. auf unbestimmte Zeit zu pausieren.
Danke fürs Verständnis!