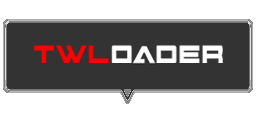 Robz8 hat seinen TWLoader aktualisiert.
Mit dem TWLoader kannst du deine eigenen DS-Spiele, DS-Homebrews und DS-Download-Play ROMs abspielen. DS-ROMs funktionieren nicht! Das Menü ähnelt dem DSi-Menü.
Das hat den Vorteil, dass deine Spiele mit dem DS-/DSi-Bootscreen und mit einer Taktrate von 133 MHz laufen (schneller, als der normale DS).
In dieser Version wurden Einblend-/Ausblend-Effekte und Platzhalter für Cover und Banner-Icons hinzugefügt. Zudem kann der Rahmen des oberen Bildschirms jetzt deaktiviert werden.
1. Fade-in/fade-out effects added.
2. Box art and banner icon placeholders added.
3. Top screen border can now be enabled/disabled.