Switch-Hacking, Xecuter und Labo: Das sind die Highlights vom Januar 2018!
Cell9 startete das Jahr mit einer besonderen Überraschung: Er integrierte Video-Capturing in die New3DS-Version der NTR CFW! So lassen sich die letzten 30 Sekunden ohne Ton in eine Videodatei speichern.
Ebenfalls überraschend kam die Ankündigung eines Modchips für alle Nintendo Switch Firmware-Versionen von Team Xecuter, bekannt aus der Xbox-Szene. Dieser soll auch lötfrei funktionieren. Ca. im Frühjahr soll das Produkt erscheinen.
Plutoo kündigte kurz daraufhin auch einen Homebrew Launcher für die Nintendo-Switch-Firmware 3.0.0 an, der sich aber leider verschob.
Danach ging es Schlag-auf-Schlag und fail0verflow zeigte einen Coldboot-Exploit für die Switch.
Derrek, Profi200 und d0k3 veröffentlichten die erste stabile Version von fastboot3DS, einem Bootloader für den – Überraschung – Nintendo 3DS.
Nach wochenlangem Hype zeigte Nintendo eine neue Nintendo Direct Mini mit The World Ends With You, Dark Souls Remastered, Hyrule Warriors, Donkey Kong Country Tropical Freeze und weitere Spiele für die Nintendo Switch.
Weiter ging's auch mit der Switch: So schaffte das ReSwitched-Team die Code-Ausführung auf dem TrustZone-Level, was vollen Zugriff auf die gesamte Hardware und Crypto-Engine der Switch gibt. Der Exploit funktioniert bis 3.0.2 – ab 4.0.0 ist kein Zugriff mehr auf den Memory-Controller möglich, der eigentliche Fehler existiert aber noch.
Das Citra-Team machte ihren Switch-Emulator "yuzu" publik. Momentan lassen sich zwar nur Homebrews abspielen, aber wer steht nicht auf Sonic 3 in RetroArch Switch mit einem FPS?
Ein wenig Hoffnung gab es für Wii-U-Besitzer: Hexkyz ist die Code-Ausführung im boot1 geglückt. Allerdings ist das Ganze nicht so nützlich, wie man sich anfangs erhofft hatte, da der eigentliche Fehler nur bei einem Warmstart auftritt.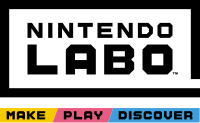 Mit einem "brandneuen, interaktiven Spielerlebnis" kündigte Nintendo… Pappe für die Switch an. Aber interaktiv! Und es sieht ganz spaßig aus! Nintendo Labo erscheint hierzulande am 27. April 2018.
SciresM veröffentlichte einen Write-Up des 1.0.0 TrustZone-Exploits "jamais vu".
Oh und wir erfuhren, dass Nintendo am 9. Mai 2018 den Stecker für Miitomo zieht. Das war Nintendos erste Smartphone-App.
Und zum Monatsende gab es nochmal erfreuliche Nachrichten: Die Switch überholte offiziell mit 14,86 Millionen verkauften Einheiten die Wii U! Selbst Odyssey hat sich über neun Millionen Mal verkauft!
Beiträge: 45
Aufrufe: ca. 200.000
Kommentare: 668
Kommentar des Monats: Tariks PowerPoint-Präsentation mit MiiFoto