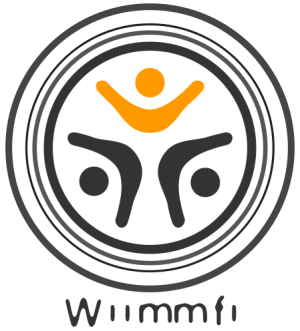 Von wegen "Die Nintendo Wi-Fi Connection wurde eingestellt"! Die Community hat es wieder mal geschafft: Im Februar kündigte Nintendo die Abschaltung der Nintendo Wi-Fi Connection an, die sie am 20. Mai auch durchziehen werden. Mit der Community hat Nintendo aber sicher nicht gerechnet: Mario Kart Wii und viele andere Wii- (und möglicherweise DS-)Spiele lassen sich in einer gepatchten Version weiter online spielen!
WICHTIG: Ihrr müsst eure Freundescodes auf dieser Website eingetragen haben! Die endgültige Freigabe des Servers erfolgt am 20. Mai. Es wurde eine Homebrew-App für Mario Kart Wii veröffentlicht, die euch ohne das Formular bei der Wiimmfi-Connection registrieren kann. Für andere Spiele existiert derzeit noch keine Lösung euch nach der Abschaltung des Formulars zu registrieren!
UPDATE: Die Zeit für das Eintragen ist abgelaufen. Jetzt eingegebene Freundescodes könnten nicht übernommen werden ("We can not guarantee that now entered friendcodes will be taken to the Server!").
Wiimm und viele andere Tester haben es geschafft, die Nintendo Wi-Fi Connection zu retten: Mit dem Projekt "Wiimmfi Connection" geht es in die Verlängerung der Nintendo Wi-Fi Connection. Dazu wird einfach ein Mario Kart Wii Image mithilfe eines USB-Loaders gedumpt und mit dem Wiimmfi-Patcher gepatcht. Danach wird das Image auf eine Festplatte kopiert und kann von dort aus mithilfe eines USB Loaders gespielt werden. Zusätzlich gibt es noch einen weiteren Patch, der ermöglicht, mit anderen Spielern zu spielen, selbst wenn sie mehr Punkte haben. Interessante Statistiken zur Wiimmfi Connection sind hier einsehbar.
Der Download zum Mario Kart Wii Wiimmfi-Patcher befindet sich hier.
Aber es geht hier ja nicht nur um Mario Kart Wii: Es gibt ja noch viele andere Spiele, deshalb hat Wiimm auch einen Patcher für andere Spieler bereitgestellt, es wurden aber nur wenige Spiele getestet (Animal Crossing). Deshalb heißt es erstmal: Versuchen und berichten.
Der Download zum Wiimmfi-Patcher befindet sich hier.
Leider wird die Wi-Fi Connection nicht mehr so befüllt sein wie früher, da nur geschätzt ca. 1% aller Wiis gehackt sind. Aber jede einzelne kann helfen, die Wi-Fi Connection wieder aufzubauen. Dazu muss vorher die Wii gehackt werden (bzw. der Wii U Wii-Modus). via.